Who Plays Queen Elizabeth II on The Crown Seasons 5 and 6?
Imelda Staunton Is Reportedly in Talks to Take Over as The Crown's Queen Elizabeth II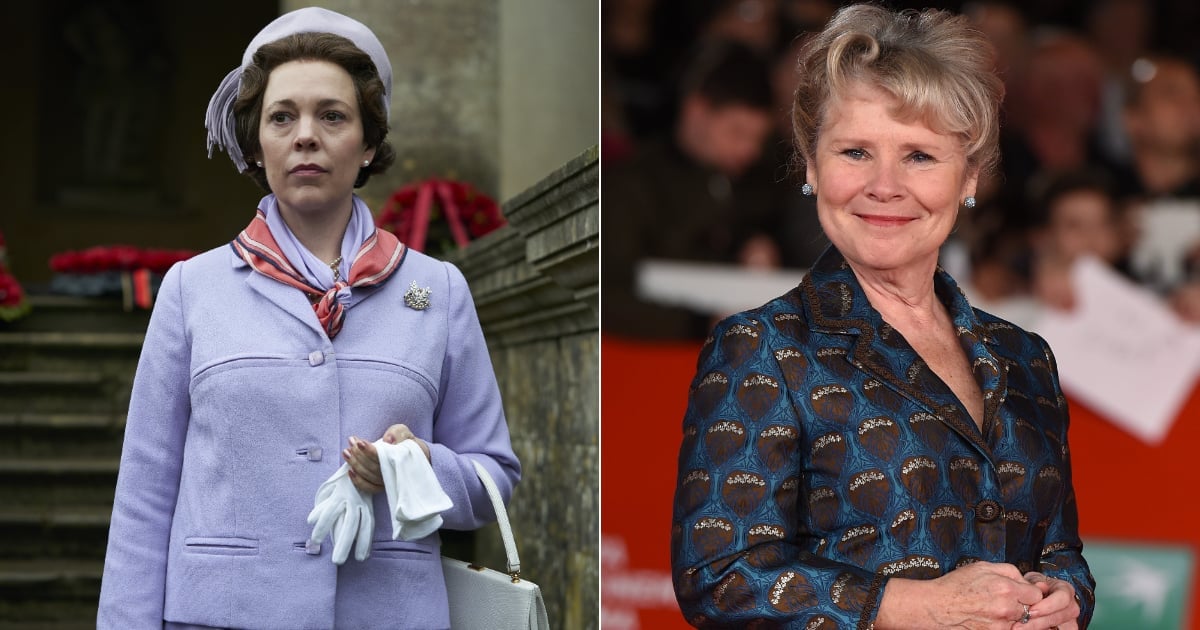 We're still reeling from The Crown's intense third season, but Netflix might already be queuing up the cast for seasons five and six. While Olivia Colman, Helena Bonham Carter, and Tobias Menzies will continue to lead the set of actors tackling the roles into season four in 2020, fans will meet a new ensemble who will carry the story of the British royal family into the 1990s and onward. According to Deadline, the streaming service has begun searching for cast replacements and may already have the new queen: Harry Potter's Imelda Staunton.
Even though the series hasn't been renewed for an additional two seasons yet, it's all but confirmed since creator Peter Morgan signed an overall deal with Netflix back in October. And while Netflix hasn't confirmed the casting news, Deadline's source claims that Staunton is currently in discussions to take the role over from Colman, though a deal probably won't be settled for a while.
Staunton is perhaps best known for portraying Professor Dolores Umbridge in Harry Potter , and more recently, appeared in the Downton Abbey movie, Maleficent: Mistress of Evil, and A Confession opposite Sherlock's Martin Freeman. Considering how beloved the Oscar-nominated 63-year-old actress is, we'd say there's a good chance she's taking over the role. But, if discussions fall through for any reason, there's still hope for Helen Mirren!