Who Is Oswald Mosley in Peaky Blinders?
Peaky Blinders: The True Story Behind Season 5's Big Bad, Oswald Mosley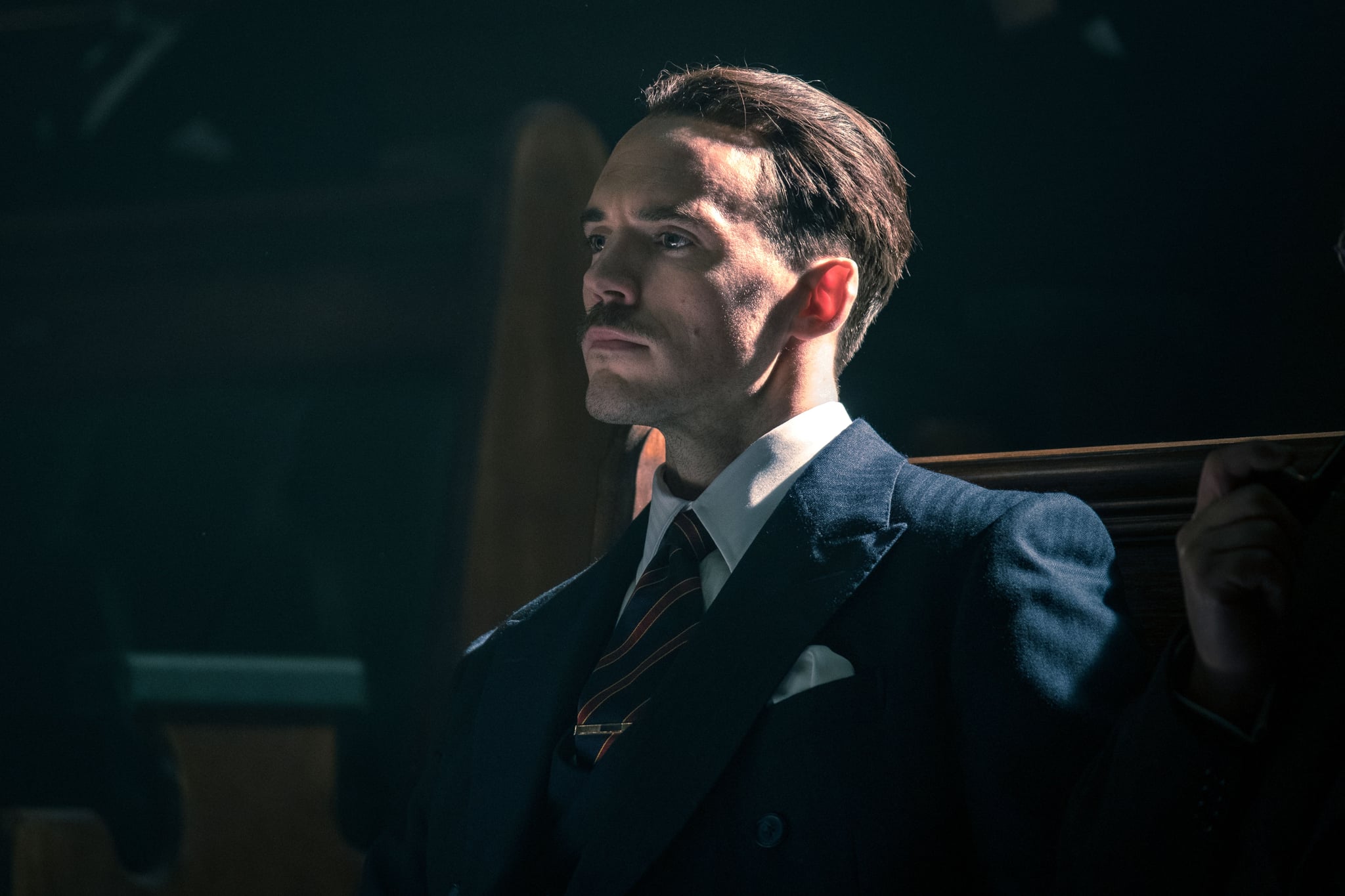 Peaky Blinders has finally returned to our screens and, as per usual, the Shelby family means business. This season, among other adversaries, Tommy and his family meet the controversial British politician Sir Oswald Mosley (portrayed by Sam Claflin). Though most Peaky Blinders characters tend to be fictional, sometimes the writers weave real people from history into the story. Mosley is one such character, a real historical figure who led Britain's anti-Semitic fascist movement during the 1930s.
Episode one of Peaky Blinders season five is set on Oct. 29, 1929, around the time the real-life Mosley was the chancellor of the Duchy of Lancaster, a private estate owned by Her Majesty the Queen. He was previously the MP for Smethwick, situated on the opposite side of Birmingham from the Shelby family's stomping ground of Small Heath.
"Given that we ended the last series with Tommy Shelby getting elected as a Labour politician, it seemed inevitable that he would come into contact with Mosley," Peaky Blinders creator Steven Knight told The Guardian. "And interesting to consider what both men might have in common as well as what marks them apart."
As chancellor of the Duchy of Lancaster, Mosley was tasked with finding ways to solve the unemployment crisis caused by the Wall Street Crash, but his proposals were continuously rejected, leading him to resign. Once Mosley left the Labour party, he formed the New Party, before starting up the British Union of Fascists (BUF) in 1932, "blending his economic programme with explicit anti-Semitism". His party gained momentum rapidly, and with his army of violent street fighters (known as the "Blackshirts"), and close ties to Hitler and Mussolini, Mosley was seen as a major threat by authorities.
On Oct. 4, 1936, riots erupted in the East End of London when the socialists, anti-fascists, Jewish people, and greater London community united to force back a parade led by Mosley and the BUF. Known today as The Battle of Cable Street, the anti-fascists were successful, though it did little to quash Mosley's popularity in some circles. It was WWII that finally put an end to his plans, and he was interned in 1940, before being released in 1943 due to illness. Following the war, he left the country for some time. However, he eventually returned and stood for parliament — unsuccessfully — on two more occasions. He died in Orsay, France in 1980.
Image Source: BBC