Katherine Langford Video Interview About Spontaneous
Katherine Langford and Charlie Plummer on Filming the Outrageous Scenes in New Horror-Comedy Spontaneous
When they set out to film the new horror-comedy Spontaneous — a satirical coming-of-age story about a strange pandemic that causes high school students to spontaneously combust — Katherine Langford and Charlie Plummer had no idea the film would resonate as deeply as it does now.
This was one of the many things they shared when we virtually sat down with the cast to talk about their new film, which somehow strikes the perfect balance between being both hilarious and deeply moving. The duo shared behind-the-scenes moments from the set, including what it was like to film so many outrageous scenes with fake blood . . .
. . . and what their favorite moments were to shoot.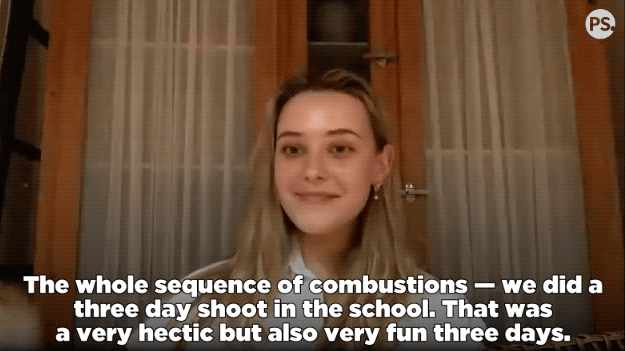 Check out more set secrets in the video above, and watch Spontaneous, available now on demand!