Watch Jodie Turner-Smith in Channel 5's Anne Boleyn Trailer
Here's Your First Look at Jodie Turner-Smith as Anne Boleyn in Channel 5's New Series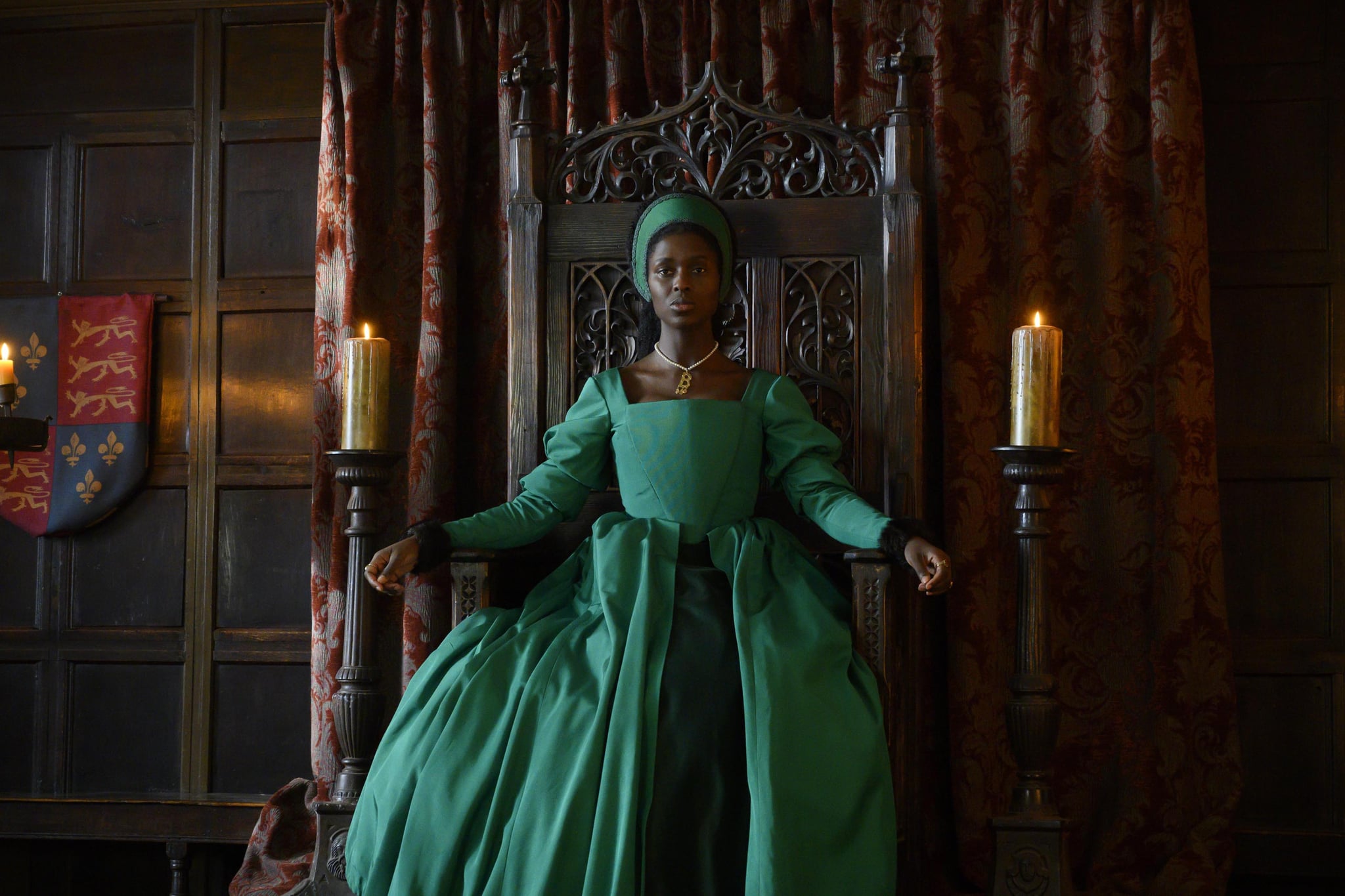 Jodie Turner-Smith was first announced to play Anne Boleyn in Channel 5's new eponymous series back in November 2020. Since then, we've been eagerly awaiting a release date for the show, and while no further details have been announced yet, what we do have is a first look at the Queen & Slim actor in her exciting new role.
On April 7, Channel 5 shared a teaser trailer for the three-part psychological drama. The video shows a regal Turner-Smith in a glorious velvet gown and a pearl necklace. Speaking to Elle about her role, the actor said that she hoped to "tell the story of the woman who sits at the center of the myth, and make that story an accessible one — one that's not entirely about class, but about humanity. Because whether a woman is a queen or a housekeeper, she is not exempt from any of the challenges and trials that women face in navigating their bodies, love, or the patriarchy." Turner-Smith added: "There's an opportunity to tell a really human story and for it to feel that much more accessible because a Black woman is playing her."
The release date for Anne Boleyn is still TBA, so watch this space.
Your first look at our Queen Jodie Turner-Smith as Anne Boleyn, coming soon to @channel5_tv#AnneBoleyn #JodieTurnerSmith #Channel5 @MissJodie pic.twitter.com/n8UHymFgW7

— Channel 5 (@channel5_tv) April 7, 2021