How to See Your Most Played Songs on Spotify
Spotify's Most-Played Lists Might Make You Question Your Taste — Here's How to Find Yours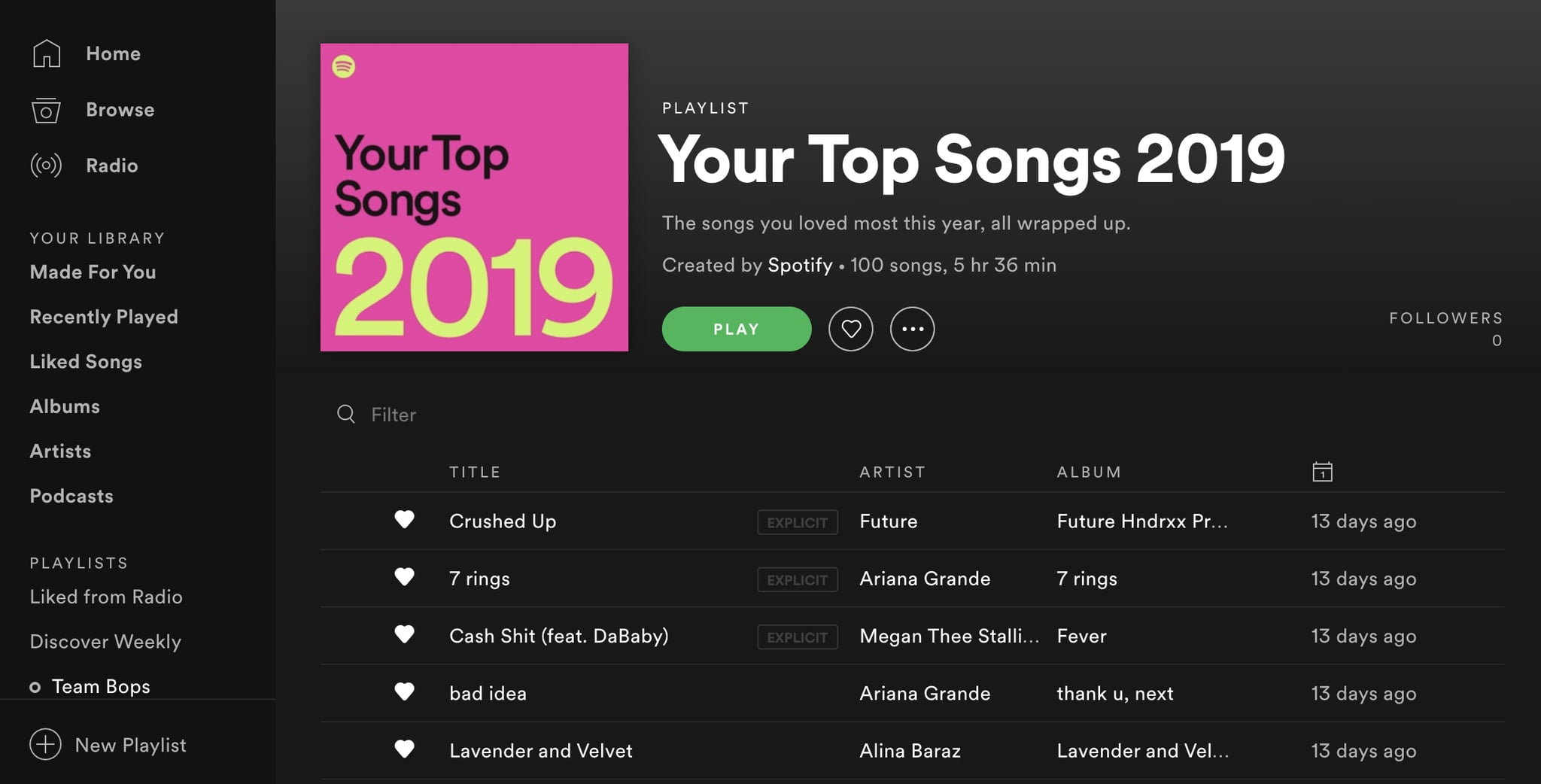 Spotify's annual year-in-music feature is back with another round of personalized playlists, and this time it's expanding to allow people to look at their most-played songs, artists, and genres of the past decade. Earlier this week, the app released its A Decade Wrapped list, which named the most-streamed artists and songs from 2010 to 2019, but now users are weighing in with what's on their own "Wrapped" playlists, and let's just say that many of us are feeling pretty . . . exposed.
Many users have unsurprisingly taken to social media to share the results of their music and podcast listening history, and if you still haven't quite figured out how to find yours, don't fret, because it's actually pretty easy.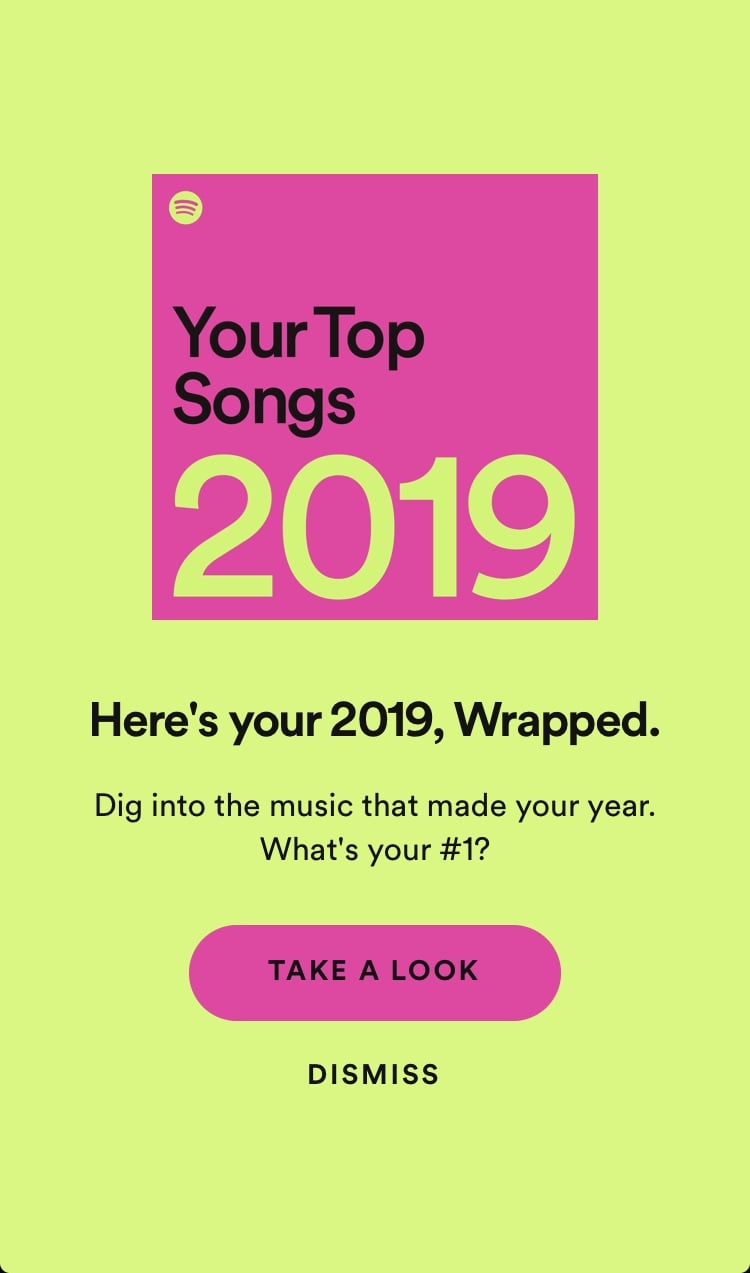 If you're logged into Spotify on your phone, all you have to do is open up the app and you should get a pop-up that prompts you to take a look at your "Wrapped" report. If that doesn't happen, you can also access it from the "Home" page, which should have a banner at the top that says "Your 2019 Wrapped." From there, you'll get a personalized slideshow that'll show you your top artist of 2019, your top five songs of the year, as well as your top podcasts, and even the artist you listened to the most throughout the entire decade (mine was Britney Spears, which . . . isn't surprising). You can also recap your year in music with a specially made playlist that includes your 100 most-played songs.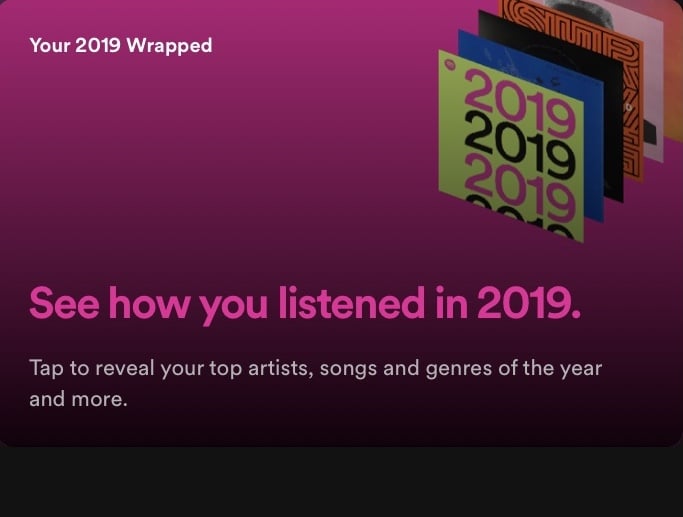 In addition to all of these things, Spotify has made all of the cards in the slideshow shareable — so if you're not afraid to let anyone know just how many times you streamed "Old Town Road" this year (or if you just want to brag about your taste in music), you have the freedom to share your results on social media. Head over to Spotify to check out your year in music if you haven't already.
Image Source: Spotify