Who Plays Commander Lawrence on The Handmaid's Tale?
Here's Why You Probably Recognize Commander Lawrence on The Handmaid's Tale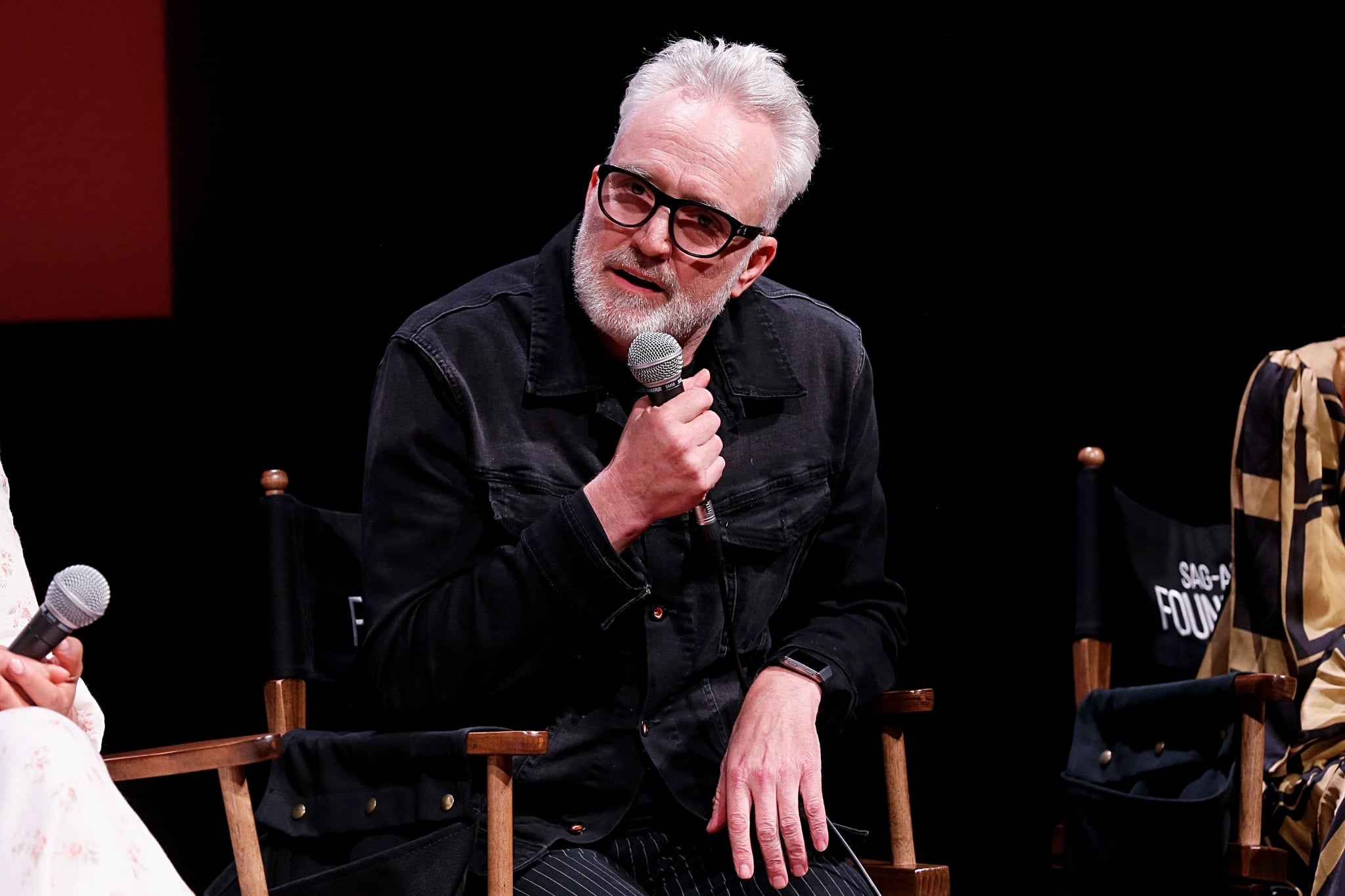 The Handmaid's Tale has returned at full throttle with an engrossing third season premiere, this time giving us a closer look at one creepy and enigmatic Commander Lawrence, played by Bradley Whitford. It's hard to get a read on the guy's intentions. He helps Emily escape after she attacked Aunt Lydia and seems to care about his wife (even if he was the one to put her in this twisted world). But he's also an architect of Gilead and plays a cat and mouse game with June. At this point, he feels more like a threat than an ally. While we don't know much about Lawrence, we do know a thing or two about Whitford, who has sneakily made his ascent into his silver fox era.
A seasoned TV star, Whitford is best known for his role as Deputy Chief of Staff Josh Lyman on The West Wing, a political drama series that's slightly less dystopian than The Handmaid's Tale. As this sharp (if not slightly cocky) political character, he earned an Emmy and several Golden Globe nominations. His other significant TV roles include his parts on Aaron Sorkin's Studio 60 on the Sunset Strip and Jill Soloway's Transparent. His countless guest star roles include those on shows such as Brooklyn Nine-Nine, The Good Guys, and The Mentalist.
Other than his deep history on television, you've probably seen Whitford on the big screen as well. He's played Adam Sandler's menacing enemy in Billy Madison and an antagonistic board member in The Post. Whitford also has an M.O. as a movie dad, portraying America Ferrera's well-meaning, but clueless pops in The Sisterhood of the Traveling Pants and Jesse Plemmons's conservative father in Other People. You've probably seen him play this kind of role recently too. He portrayed Rose Armitage's corny and secretly evil dad in Jordan Peele's Get Out. (His iconic quote? "I would have voted for Obama for a third term if I could.") In Brie Larson's new directorial debut Unicorn Store, he brought to life Kit's chummy camp counselor dad.
This year, he appears in Godzilla: King of the Monsters, The Last Full Measure, and Sergio. In 2020, we'll hear him voice Judge Miller in Fox's take on Call of the Wild, which also features Dan Stevens, Karen Gillan, Omar Sy, and Harrison Ford. Needless to say, there's more Bradley Whitford content to come, and his active Twitter page is a good place to catch updates about his projects and political involvements on the daily!