Who Plays Bonnie's Mom Elizabeth Howard in Big Little Lies?
Bonnie's Mom Made a Splash on Big Little Lies, and She's Not Going Anywhere Anytime Soon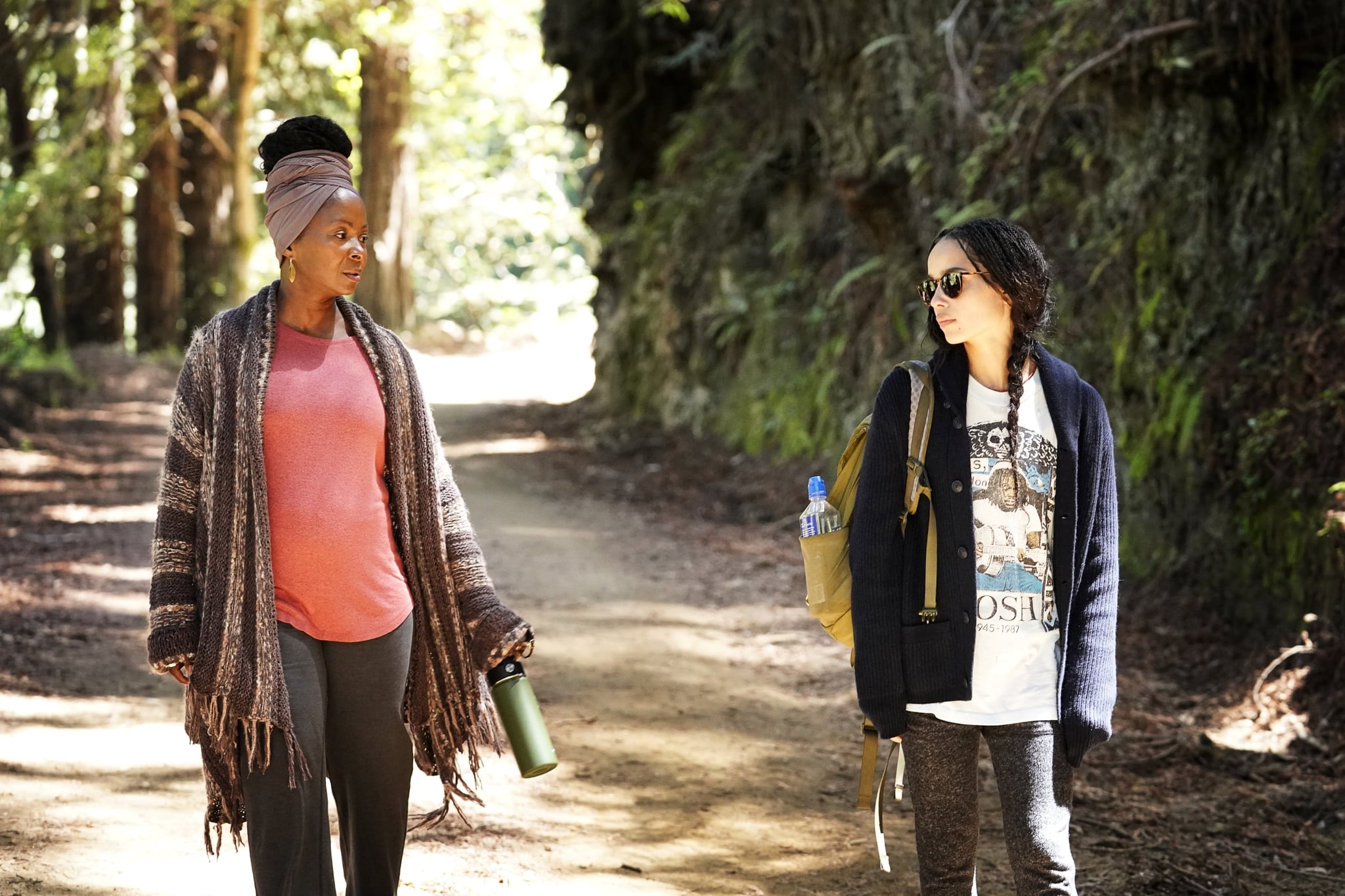 With every episode of Big Little Lies season two, it becomes more obvious that the Monterey Five are in way over their heads. While Madeline, Celeste, Renata, and Jane are dealing with the fallout of Perry's death in their own ways, Bonnie (Zöe Kravitz) is the most obviously devastated — despite publicly having the least reason to be so. Her withdrawal causes her husband, Nathan, to worry that she may leave him, and he scrambles to figure out what's making her push him away. After he tries to get Ed to talk to her, he's desperate, deciding to call her mom for help — and it's pretty clear what a terrible idea this is from the very beginning.
Bonnie's mother, Elizabeth (played to perfection by actress Crystal Fox), arrives with her husband Martin in tow, and she's not here to play any games when it comes to her daughter's well-being. In no time at all, Elizabeth manages to point out how very little Nathan seems to know about Bonnie, including whether having her mother around would be more harm than good. While Nathan has been flailing around, attempting to figure out what Bonnie's mood has to do with him, Elizabeth is able to discern that her daughter's behavior has something to do with the death she recently witnessed, though she doesn't know the whole truth.
Over the course of three separate scenes, Bonnie's mother lays out everything she finds lacking in her daughter's life. For one thing, Monterey has nothing to offer her daughter and there's no one to understand her, especially in a town where she seems to be the only black woman around. Meanwhile, Nathan has the emotional maturity of a child and is too self-centered to get past the walls Bonnie erects around herself, which Elizabeth says is exactly how her daughter likes it. It's obvious that Bonnie's mother pulls no punches, and Fox pulls off the role of fiercely protective mom like no other!
Aside from her legendary role as Katie Bell in the Oscar-winning film Driving Miss Daisy alongside Morgan Freeman, Fox has appeared in many shows and movies in her career, as well as several stage productions. She's best known for starring in the NBC police drama In the Heat of the Night as Luann Corbin for more than 100 episodes and, most recently, as Hanna Young on The Haves and the Have Nots.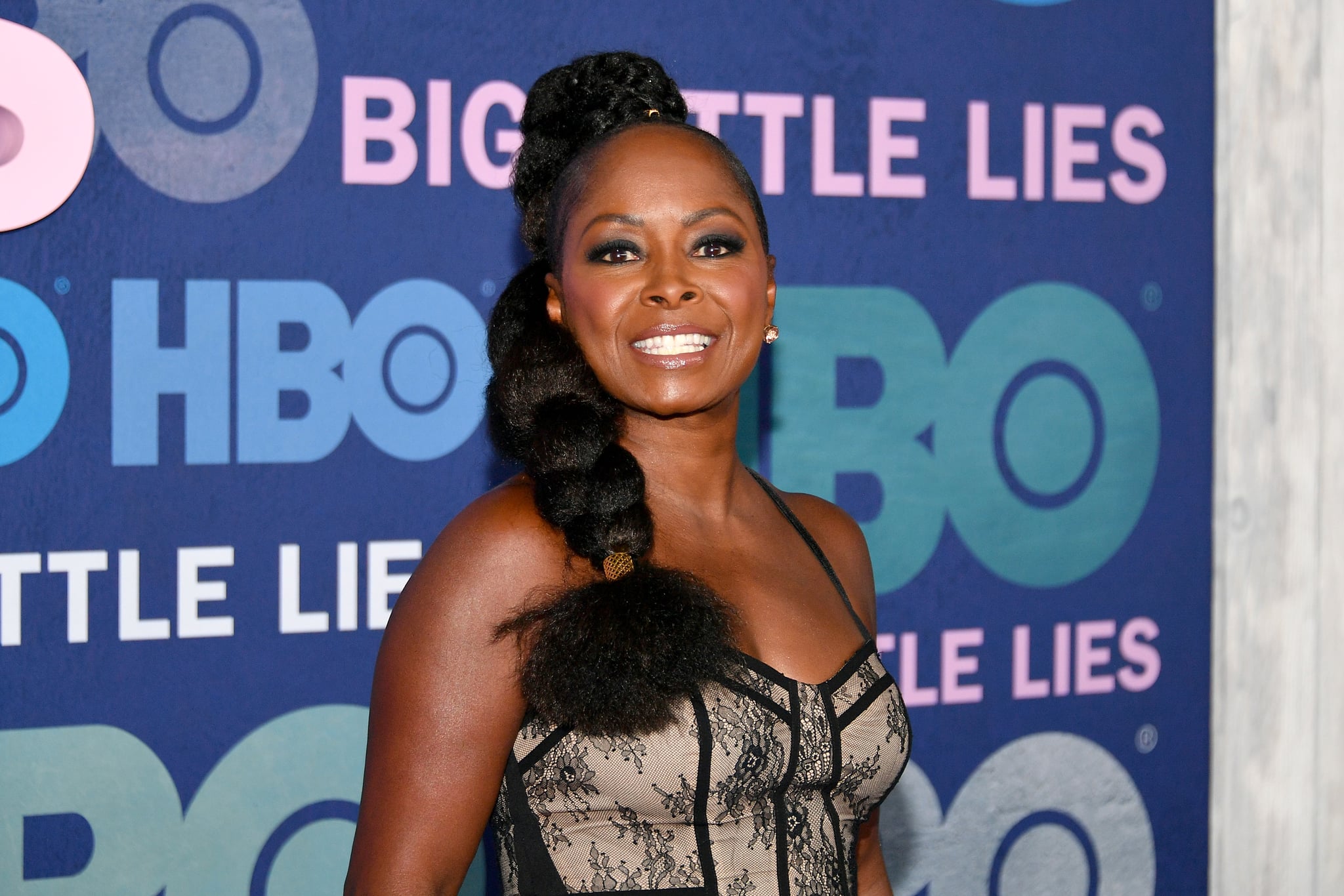 Image Source: Getty / Dia Dipasupil
In an interview with Madame Noire, Fox revealed that fans would "learn how Bonnie's path has led her to where she is now and find out that her mother is as flawed as the next person." She also teased that viewers will gain some insight into how the show handles Bonnie's past experience with abuse, plus how that experience triggered her reaction to Perry in season one. Since it's obvious that Elizabeth and Bonnie have a loving but tense relationship, we have to wonder how the abuse played into their bond. Bonnie alludes to the idea that Elizabeth is an alcoholic, so there's obviously a lot going on between the two women that needs to be discussed.
By the end of Elizabeth's debut episode, Bonnie is once again retreating behind her walls, asking her mother to take her crystals and her visions of someone drowning and leave. But Elizabeth can sense that there is great darkness haunting her daughter and demands she tell her what's going on. "What have you done this time?" she asks her, obviously concerned. Will Bonnie share her woes before the guilt becomes too much for her? Only time will tell.