Who Is Dick Whitman?
Who Is Dick Whitman? The Mad Men Character Got an Unexpected Shout-Out at the Emmys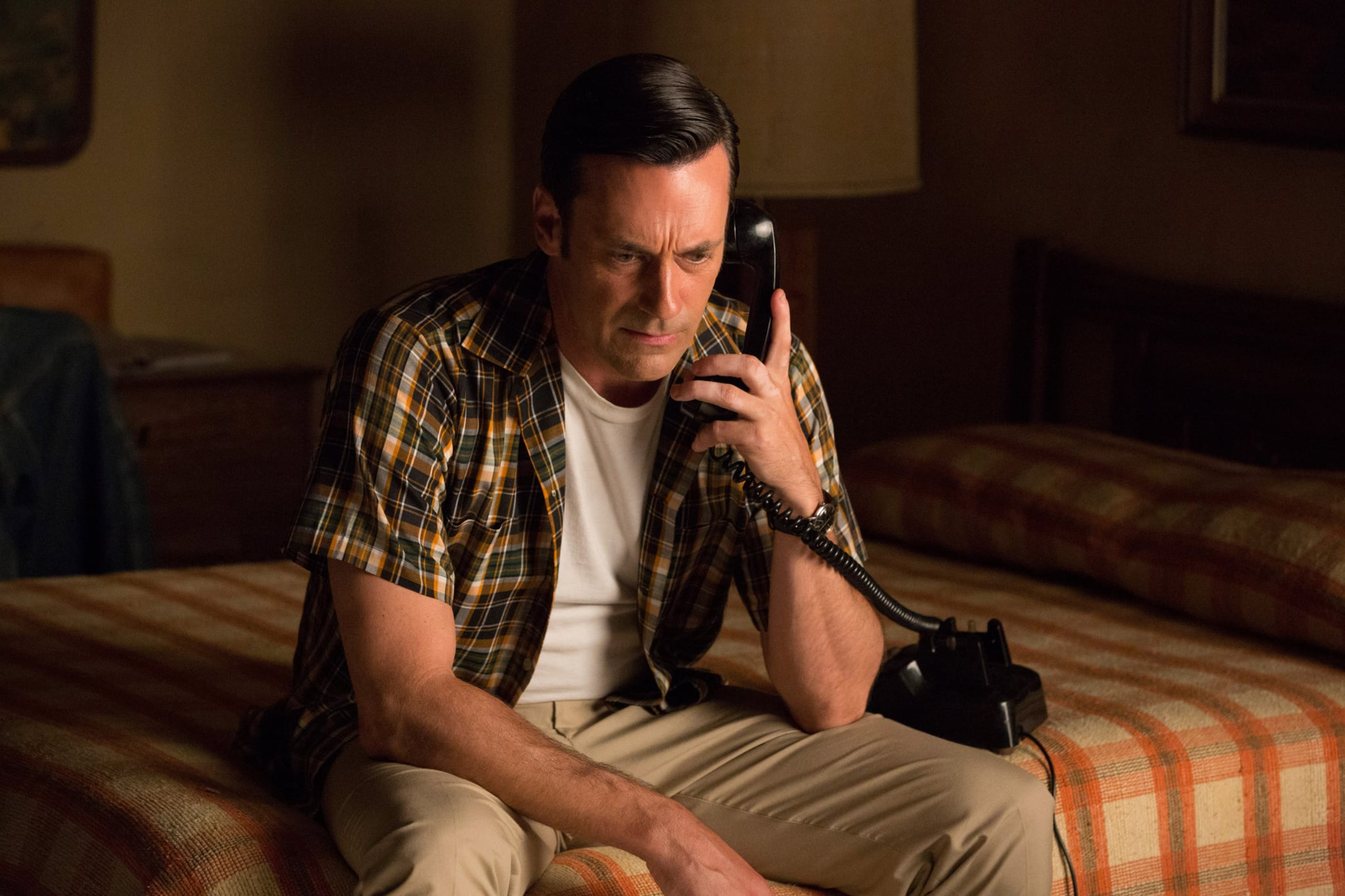 This Is Us star Sterling K. Brown showed off his love of TV during his amazing acceptance speech after winning best lead actor in a drama at the Emmys. First he mentioned Breaking Bad's Walter White, and then he dropped a slightly more obscure reference on the audience.
"Dick Whitman held this joint," Brown said as he marveled at his Emmy. His shout-out may have left a few viewers asking, "Who is Dick Whitman?" Mad Men fans, your time has come. As devotees of the AMC drama know, Dick Whitman is Don Draper's real name. The '60s ad man is born Dick Whitman, a poor boy with a troubled past who grows up on a farm in Pennsylvania. While he's fighting in the Vietnam War, Dick sees his chance to reinvent himself when an accident leaves the real Don dead. And thus Don Draper — the man, the myth, the legend who could sell Kodak Carousels like nobody's business — was born.
For seven seasons, Jon Hamm offered TV viewers a complex portrait of a man always running from his past. Don Draper may have been Mad Men's sleek hero, but he's always haunted by the specter of Dick. The entire first season of the series leads up to the reveal of Don's true identity, and for the next six years, viewers watched Hamm expertly convey how Don's secret past colors all of his relationships. It isn't until the final season that Don begins to truly unravel and allow himself to get back to his roots as Dick Whitman.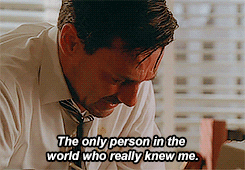 Hamm's work as Dick/Don earned him eight Emmy nominations and one win. He finally took home the best actor trophy in 2015 for the second half of Mad Men's final season. There's no denying that his win was way overdue. Brown's shout-out to Dick is a reminder of just how effective the drama series was. Mad Men may be over, but it left its mark on the television landscape in a big way, thanks in large part to Hamm's performance.
Brown's This Is Us character, Randall Pearson, is about as far away from Dick Whitman as a character can get, but like Hamm, he's offering up a career-best performance. Thankfully, the Television Academy didn't wait eight years to honor Brown's work. It only took one season of This Is Us for viewers and voters alike to see what a wonderful character Randall is and how much depth Brown imbues in his performance as an adult man building a relationship with his biological father.
Seeing Brown take home the trophy was exciting not only because he became the first black actor in 18 years to do so but also because Randall is a hero, not an antihero. We love that Brown is so devoted to his medium that he mentioned Walter and Dick in his speech, but it's refreshing to know that brooding, troubled men aren't the only ones who win awards. Having Mad Men's leading man name-checked on stage was a great moment of television, but here's hoping that one day, a future best actor winner will give Randall a shout-out of his very own in his acceptance speech.