Review of the Pilot For Hawaii Five-0
Pilot Scoop: Hawaii Five-0
I've been picking apart Fall's TV offerings by reviewing each of the brand-new pilots. Today's pick takes us to the tropics for the cop drama reboot Hawaii Five-0.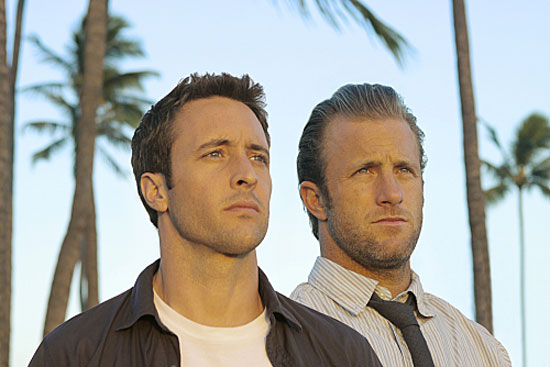 What it's about: Former Navy lieutenant Steve McGarrett (Alex O'Loughlin) returns to Hawaii to investigate his father's murder. He takes the position as the head of a new police team, partnered with newbie Danny Williams (Scott Caan). Straitlaced McGarrett and wisecracking single dad Caan butt heads at first, but quickly realize that they work well together with their forces combined. Rounding out their team is local resident Chin Ho Kelly (Daniel Dae Kim) and his kickass cousin Kono (Grace Park). After cracking their first case together, they're already a family.
Where it works: The show may be a reboot, but you'd never be able to tell (other than the iconic theme song, of course); the show is fresh, fast-paced, and has an interesting hodge-podge of likable characters. O'Loughlin is a bit stiff but boy is he easy on the eyes, and his buddy chemistry with Scott Caan couldn't be better. Of course the gorgeous scenery doesn't hurt either.
Where it doesn't: The guys succeed in capturing their first bad guy by the end of the episode, and I assume there won't be a ton of continuity from one episode to the next. With so many other cop dramas out there, it might be hard to get viewers addicted to a show that doesn't require weekly viewings.
Am I hooked? l'll definitely be coming back for more, but I do fear that the episodes may end up at the bottom of my DVR list.
For photos and a video promo, just read more.