Disappointing Fall TV Is One of the Biggest Headlines of 2010
2010 Biggest Headline: New Fall Shows Disappoint
Fall TV season is one of my favorite times of the year. All Summer long, I look forward to the month when my nights will be filled once more with the return of my favorite shows, along with a batch of brand-new series to get excited about. After 2009 brought in hits like The Vampire Diaries, Glee, and Modern Family, I couldn't wait to sift through the pilots and see what was in store. Unfortunately, there wasn't much to get excited about.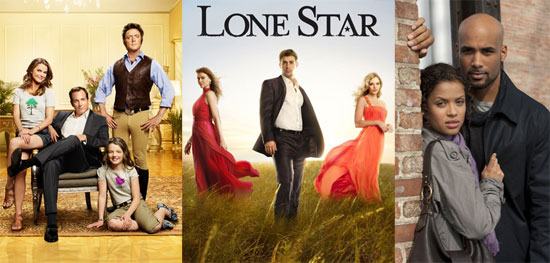 Along with many other TV critics, I quickly pinpointed Lone Star as one of the top five new shows to watch. Unfortunately, no amount of acclaim could help James Wolk and Jon Voight, and the show opened to abysmal ratings. It was on death row after the first episode, and canceled after the second.
To rehash some of the other shows that have kicked the bucket, just keep reading.
Then there were the shows that sounded promising on paper, but turned out to be lackluster. Running Wilde seemed like a surefire hit with Will Arnett paired up with Keri Russell, but the premise failed to bring the laughs (the show hasn't been officially yanked, but the outlook is not good). I hoped The Event would fill the void left behind by shows like Lost, Heroes, and 24, but now the mystery thriller seems to be headed down the same path as last year's one-season-wonder FlashForward. Even J.J. Abrams couldn't keep his sexy new spy show afloat, as his Undercovers was canceled in early November.
Though there wasn't a ton of home runs, 2010 pilot season wasn't a complete wash. Audiences took a liking to new comedy Raising Hope and pretty much every new show on CBS — specifically, Hawaii Five-0. Some shows definitely get better with age, but if not, there's always the mid-season to look forward to, right?