American Horror Story Shadow Teaser
American Horror Story's Latest Teaser Is Riddled With Hints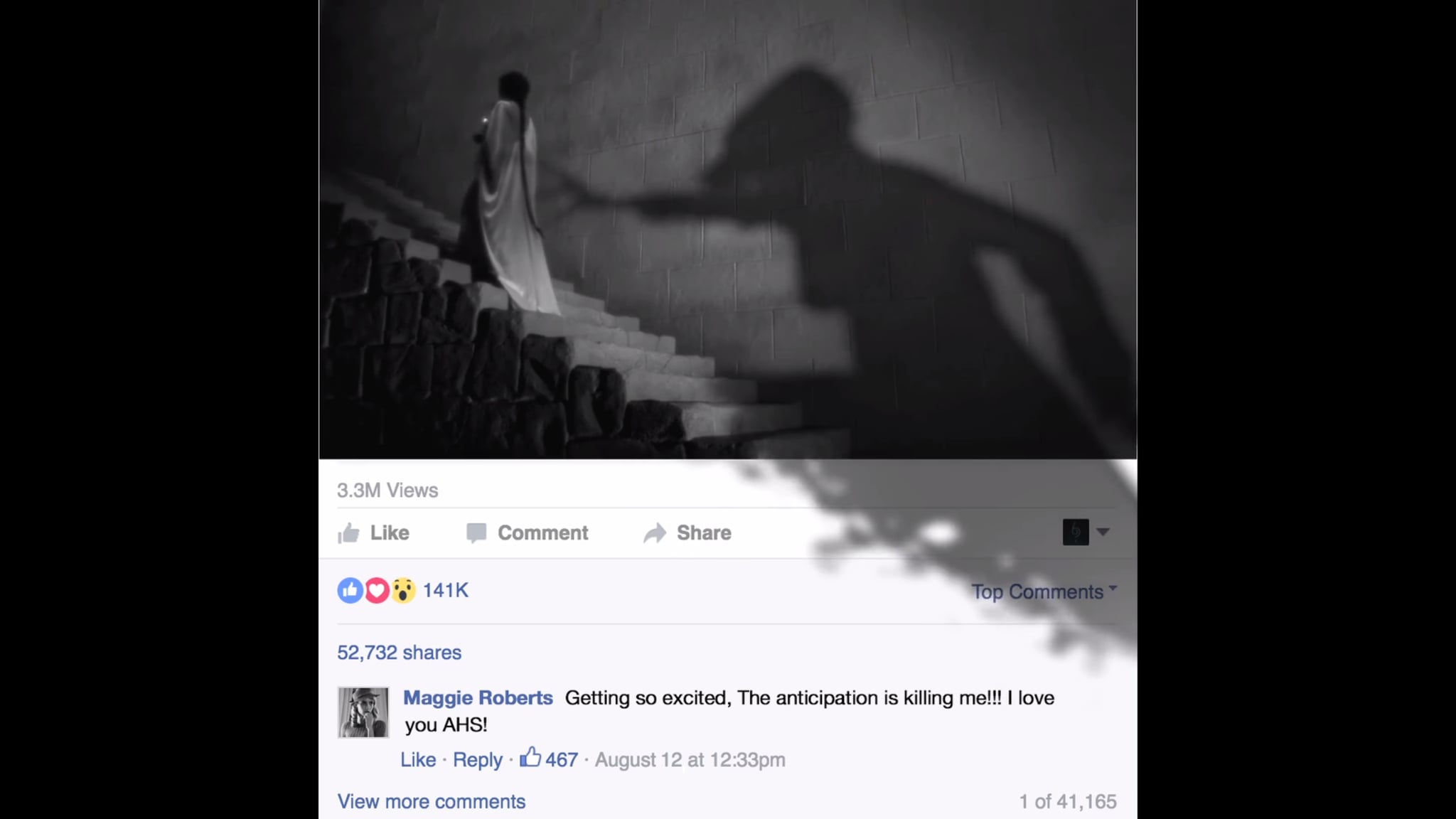 New American Horror Story details may have reduced to a trickle, but every new morsel has us more excited than ever for season six. This week, Sarah Paulson teased her new character, and two new additions joined the handful of cryptic teasers we've seen so far. The latest teaser, called "Shadow," marks a real departure from the previous ones, and now we're really scratching our heads. In the clip, a woman walks slowly up a set of stairs with a candle, and a shadow reaches out and yanks her backward by her long braid. That's not the weird part, though. The weird part is the video is a Facebook post within a Facebook post. On the video itself is the standard Facebook video format. In the comments underneath the post, a woman named Maggie Roberts expresses her excitement and growing anticipation. As soon as the figure gets yanked, her comment turns to a series of the standard "?6" logo that seems to be attached to this season.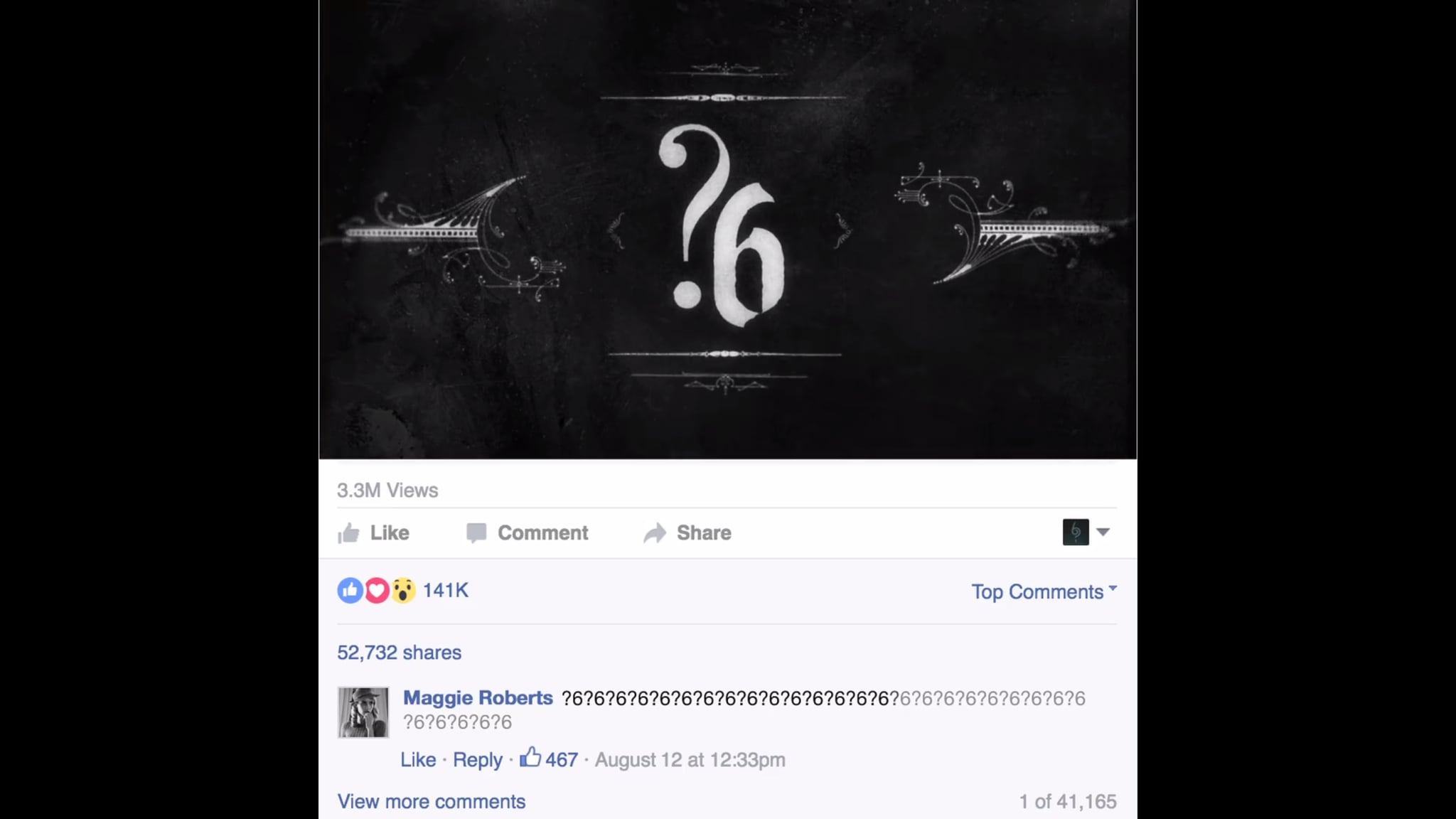 Now, wait just one damn minute. Any fan of the show will immediately know that this Maggie is no stranger. A character named Maggie Esmerelda appears in season four, called Freak Show, and she's played by Emma Roberts. Maggie Roberts is just a mashup of both names. The tiny icon confirms this: it's a picture of the fortune teller herself. What could this possibly mean?! Is Emma Roberts joining the cast for season six? Is Esmerelda going to return to the show? It sure seems like it, because nothing in the AHS universe is random. And we haven't even gotten to talk about the fact that the clip is so eerily similar to a scene from the iconic vampire horror movie Nosferatu.
American Horror Story's mysterious sixth season premieres on Sept. 14.