Who Is Miss Golden Globe 2018?
There's a Reason This Year's "Miss Golden Globe" Looks Familiar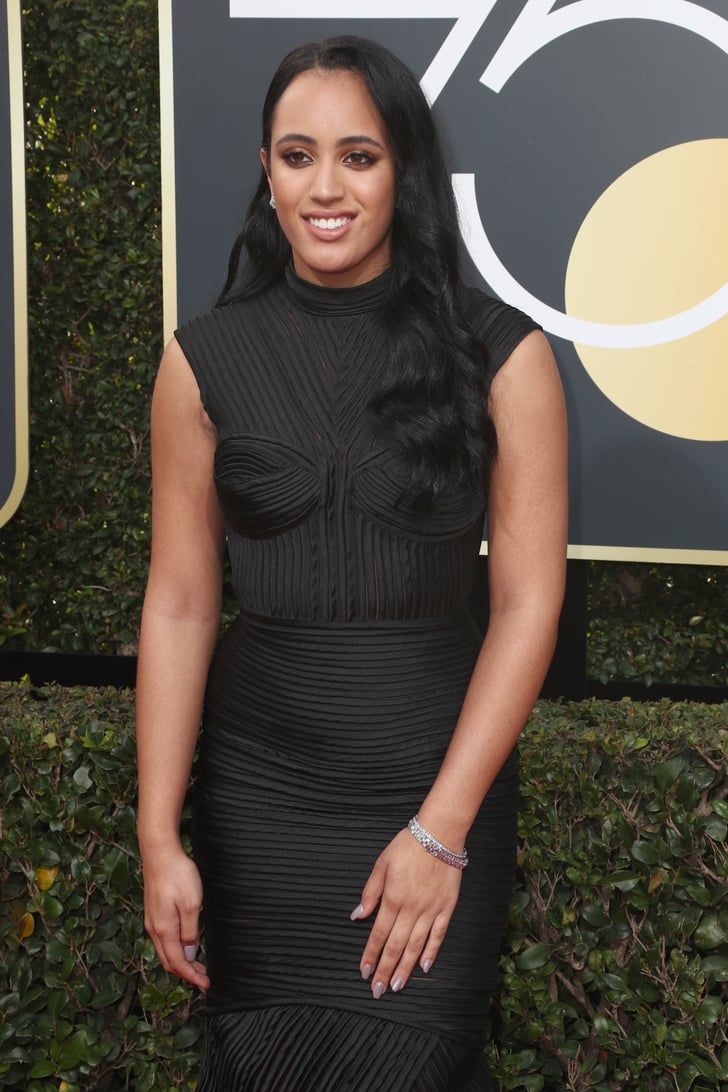 The Golden Globes's annual tradition of featuring a celebrity's child (usually daughter or daughters) as the trophy-bearing face and figurehead of the show has continued on to the new year, but with one big change.
The tradition began in the '60s and '70s and most recently continued in kind with Sylvester Stallone's daughters — Sistine, Scarlet, and Sophia Stallone — sharing the duty of appearing as Miss Golden Globe in 2017. The title means little more than appearing on stage during award roll-outs and ushering winners to their posts backstage. However, for this year's event, the Hollywood Foreign Press Association decided that the title would shift to Golden Globe Ambassador, which is a much more gender-neutral honorific.
HFPA President Anke Hofmann explained the decision to The New York Times, saying, "Now, it's gender-neutral, and the ambassador could be a woman, a man, a transgender [person]."
For its inaugural ambassador, the Globes still carried on the tradition of selecting a female Hollywood legacy by selecting Dwayne "The Rock" Johnson's eldest daughter, Simone Alexandra Garcia Johnson, but even she recognized that the move would encourage more inclusiveness. The 16-year-old said she was delighted to hold the post with its new name, telling NYT, "I'm so happy about the change because it's more inclusive and it promotes equality. I'm really passionate about those things."
Johnson is the daughter of the famed Jumanji: Welcome to the Jungle actor and Dany Garcia, who was married to the wrestler-turned-actor for 10 years, until 2007, and subsequently became his professional manager.
Even though her parents have each remarried, the family maintains a strong relationship with one another. Her father's advice for her coming into her first big Hollywood moment, she revealed, was to "live in the moment."
Johnson predicted that her first turn on the Golden Globes stage would be a special one, considering the powerful Time's Up movement that was so eloquently explored by speakers and winners throughout the telecast, and she donned a black gown in solidarity with that effort, saying, "The movement is special. One of my favorite things about it is not only is it shedding light on sexual assault in Hollywood, but it is shedding light on sexual assault across all different work fields and pushing for equality by saying that this treatment of women is over."
She sure sounds like a chip off the old block — er, Rock.