Who Is Fauna Hodel From I Am the Night?
What You Need to Know About Fauna Hodel, the Inspiration Behind I Am the Night

Image Source: Everett Collection
If you're looking for a chilling thriller to help you avoid the chilly weather, I Am the Night might be just what the doctor ordered. The six-part TNT miniseries stars Chris Pine and portrays the real-life events of the 1947 Black Dahlia murder — but that's just the beginning.
If you're not familiar with the story, then you probably want a little background before you start watching. Nicknamed "the Black Dahlia," Elizabeth Short was a 22-year-old waitress and aspiring actress living in Los Angeles when she was found brutally murdered in a vacant lot near Leimert Park in 1947, her body cut in half and severely mutilated. The Black Dahlia's killer was never found, making her murder one of the oldest, most infamous cold case files in Los Angeles history.
Chris Pine's I Am the Night character — a reporter named Jay Singletary investigating the case — is totally fictional, but the story is not, and neither is one of the other supporting characters: Fauna Hodel.
Portrayed by India Eisley (who is best known for playing Ashley Juergens in the ABC drama The Secret Life of the American Teenager), Fauna Hodel was the granddaughter of Dr. George Hodel, a physician considered a suspect in Elizabeth Short's murder case. However, Fauna never knew her grandfather, as her mother, Tamar Hodel, gave her up for adoption in 1951, four years after the Black Dahlia's murder, when Tamar was only 16. According to Tamar, Fauna was the product of a sexual assault, and though the father was white, Tamar listed Fauna's father as being black on her birth certificate in order to "ensure that the child would never return to [her] emotionally reclusive white family."
Before Jimmie Lee Greenwade (a black restroom attendant at a Nevada casino) took over Fauna's care, George Hodel insisted she be named Fauna — which is from the same Robinson Jeffers poem where Tamar got her name — and that she not be legally adopted.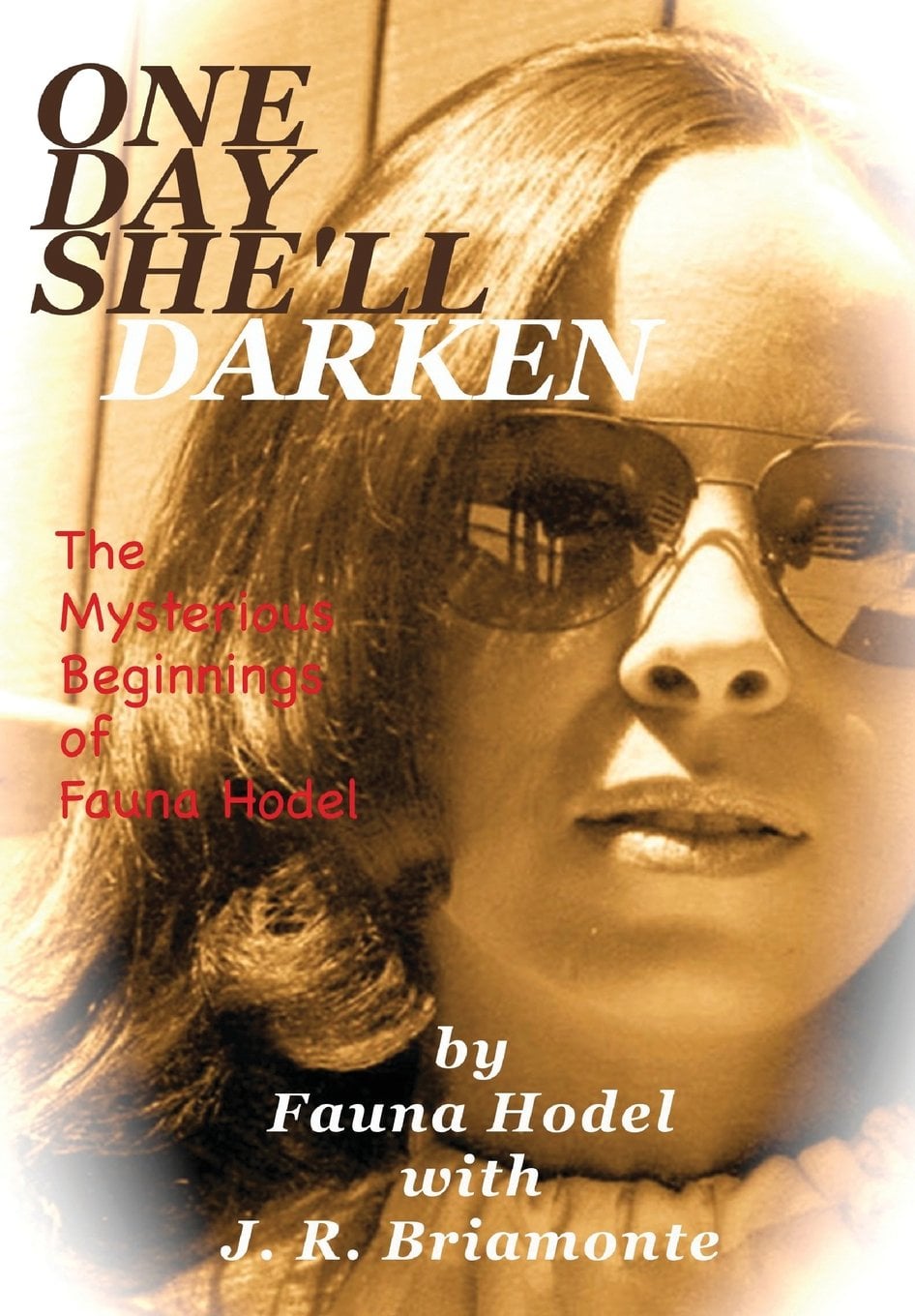 Image Source: Amazon
Raised by the name Pat, Fauna grew up caught between identities, unsure of her race, and hoping to learn about her biological family. She also developed a trying relationship with her adoptive mother, who struggled with alcoholism that forced the family into poverty. In 1972, Fauna was able to track down her mother, which is when she learned her family's dark past. After Tamar insisted during her 1949 testimony that her father was almost definitely guilty of the Black Dahlia murder, George fled to Asia, where he remained until 1990, but was never found guilty.
In 2008, long before her death in 2017 due to cancer, Fauna wrote a memoir, One Day She'll Darken (pictured above), which focuses on the story of her falsely identified racial background rather than her connection to the Black Dahlia case (and which was originally going to be the name for the TNT series rather than I Am the Night).
However, in the TV series, reporter Jay connects with Fauna after receiving an anonymous tip, hoping to learn about her supposed connection to the murder. Though the real-life Fauna didn't live to see the series, her daughter Rasha Percoraro seems to fully support it, even posting a photo of herself with India Eisley and director Patty Jenkins. She's also cohosting a podcast, Root of Evil, as a companion to the series.