Pictures of George Clooney, January Jones, Sofia Vergara, and More in the Emmys Press Room
George, January, and the Modern Family Gang Move the Emmys Party to the Press Room
The action in LA moved last night from the stage at the Emmys on to the press room, where the big winners showed off their new gold. Humanitarian honoree George Clooney led the pack by speaking about Brad Pitt's equally good deeds, and Tom Hanks toasted his HBO miniseries The Pacific. Aaron Paul and Bryan Cranston, meanwhile, had dual wins for Breaking Bad. An excited Aaron gushed about the surprise, saying he lost his mind due to the shock. Nurse Jackie's Edie Falco, who was declared Outstanding Lead Actress in a Comedy Series, still maintained that she's not even funny. The ensemble cast of Mad Men was led by January Jones, the adorable young actress Kiernan Shipka, Christina Hendricks, and Elisabeth Moss. Their series's creator, Matthew Weiner, said a few words and assured fans their show isn't going anywhere just yet.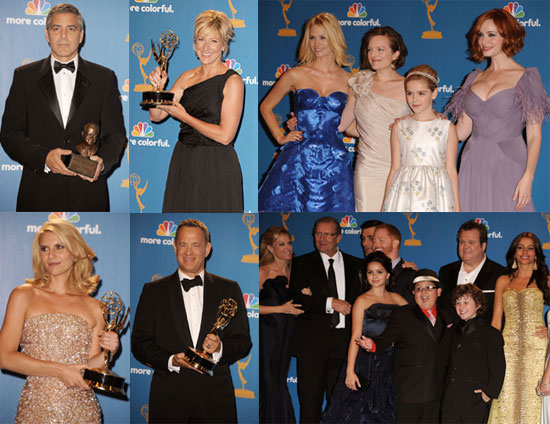 Eric Stonestreet celebrated with the Modern Family gang and commented that it won't be weird on set after he picked up a Best Supporting Actor in a Comedy nod over two of his costars. Claire Danes was solo on stage to gush about her win for Temple Grandin. The stars were soon off to make the afterparty rounds, so stay tuned to get the inside scoop from across Hollywood! Also, make sure to check in on the evening's best beauty and fashion looks with Bella and Fab's love it or hate it polls.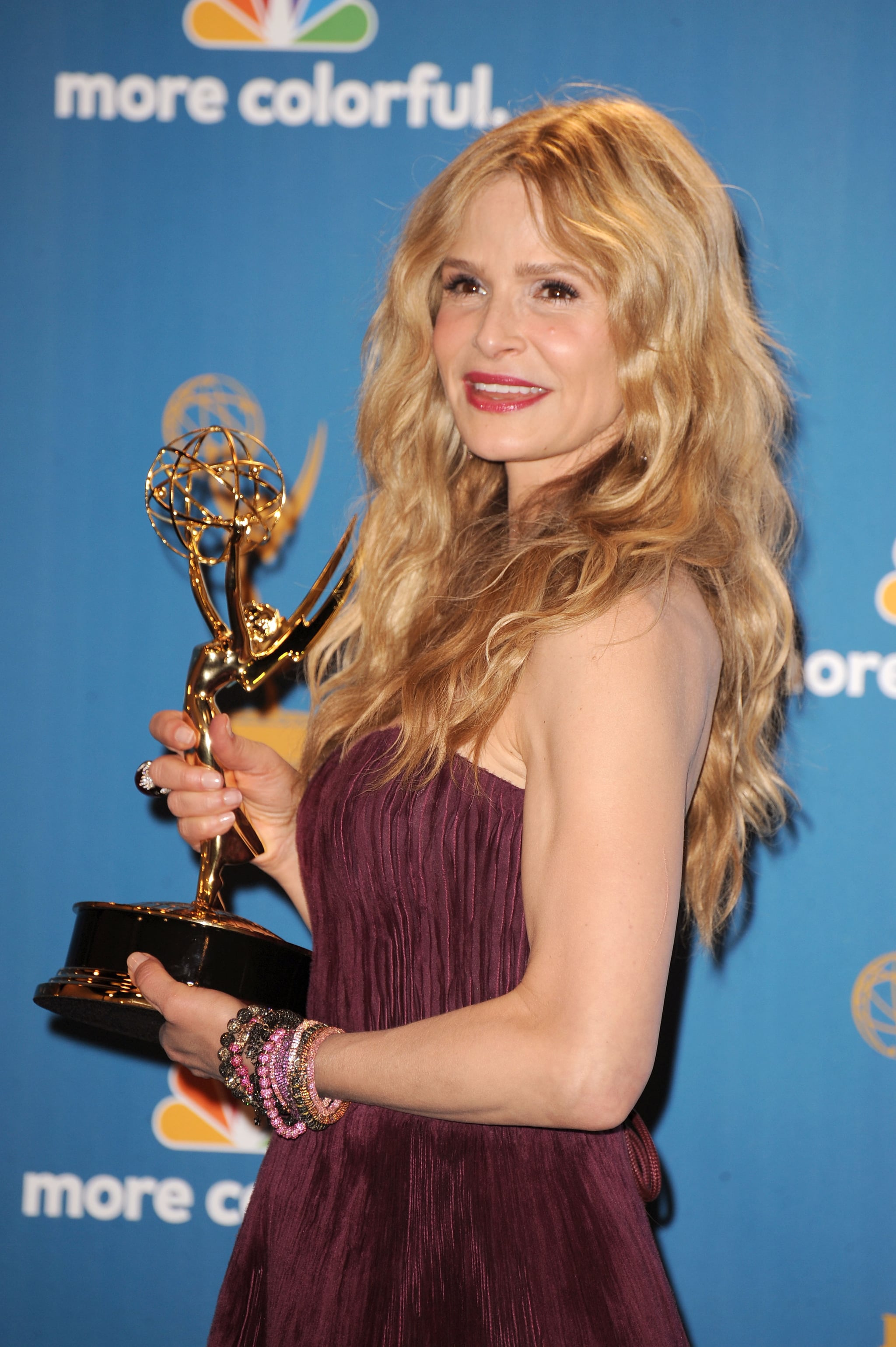 To see more from the press room, just read more.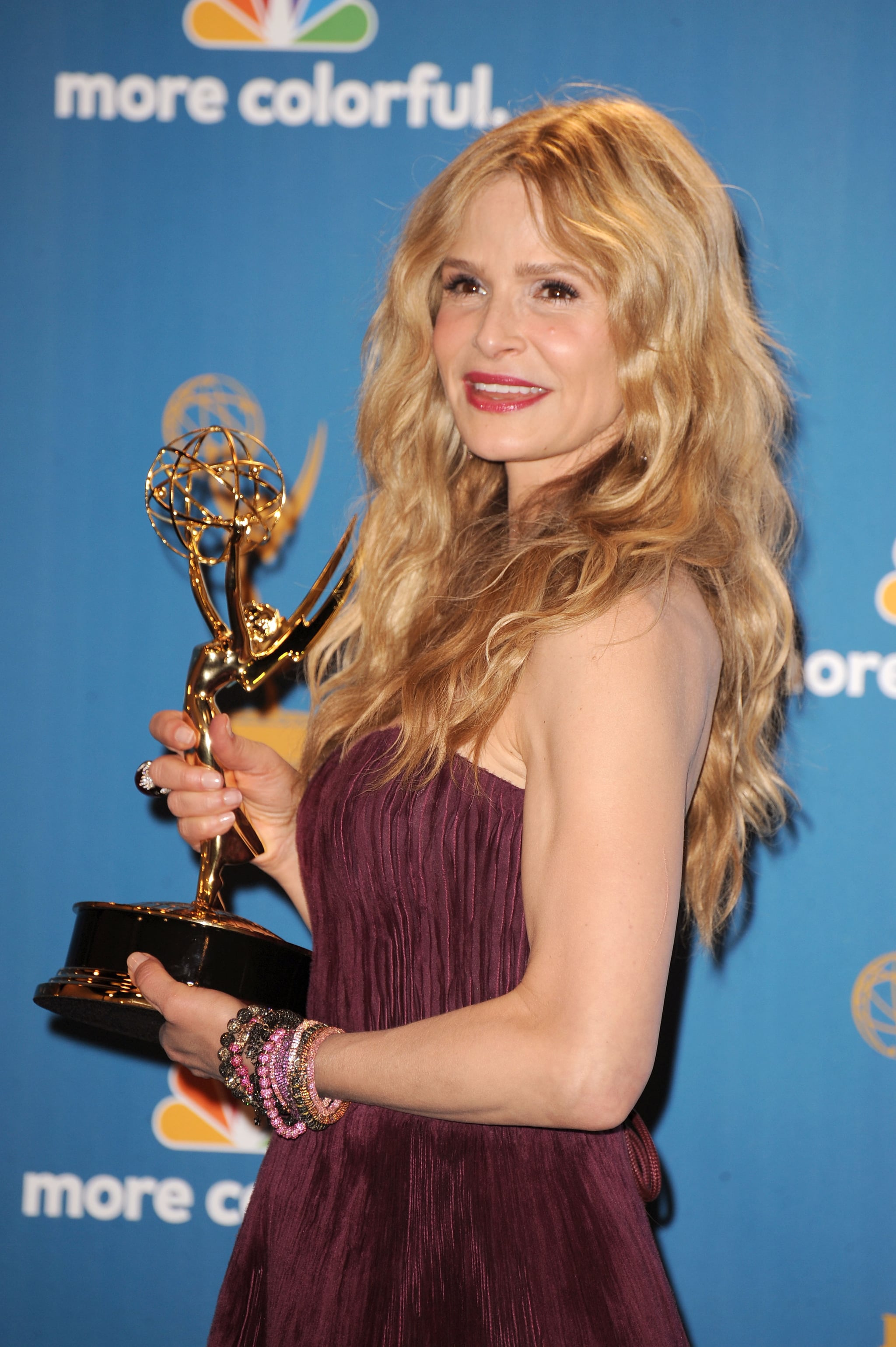 Images include: Julie Bowen, Ed O'Neill, Ty Burrell, Ariel Winter, Rico Rodriguez, Jesse Tyler Ferguson, Nolan Gould, Eric Stonestreet, Sofia Vergara, Sarah Hyland, Padma Lakshmi, Tom Colicchio, Gail Simmons, Jane Lynch, Edie Falco, Aaron Paul, Bryan Cranston, Kyra Sedgwick, Archie Panjabi, George Clooney, Tom Hanks, January Jones, Elisabeth Moss, Christina Hendricks, Kiernan Shipka, David Strathairn, Al Pacino, Claire Danes, Matthew Weiner, Robert Morse, John Slattery, Jon Hamm, Bryan Batt