​Jimmy Kimmel and Matt Damon Feud Details
Why Do Jimmy Kimmel and Matt Damon Hate Each Other?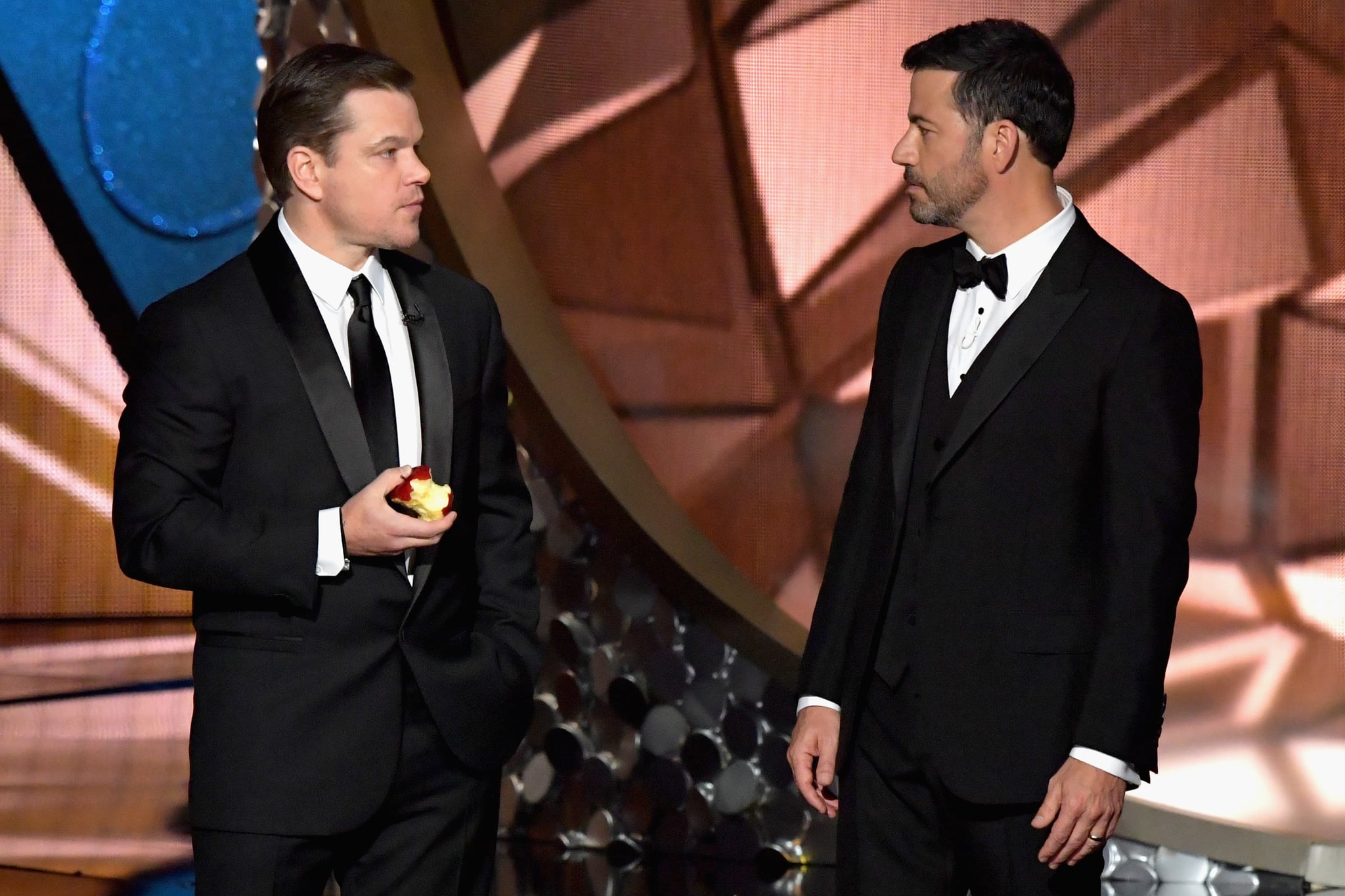 There have been some explosive Hollywood feuds within the past few years, but one of the best ones isn't even real. Jimmy Kimmel and Matt Damon are known for playing up their "hatred" for each other during late-night appearances, but when exactly did the two become frenemies? Well, it all started during the third season of Jimmy Kimmel Live! when the host ended his show by apologizing to Matt for running out of time. "We had a bad show," Jimmy explained to NPR in 2013. "The guests were bad, and I was feeling pretty bad about myself at the end of the program and I decided to say [it] for the amusement of one of our producers who was standing next to me." After his producer got a kick out of the joke, he decided to keep it up . . . every single night.
So, why exactly did he use the Jason Bourne actor as the butt of his jokes? Honestly, Matt just happened to be the first name that popped into his head. "I was trying to think of an A-list star and somebody we absolutely would not bump if he was on the show," he explained. The little joke eventually became a beast of its own, and the two have been playing it up ever since. While we couldn't imagine a world without their infamous feud, we also can't help but wonder what would have happened if the host had uttered the name of another A-list actor back in 2004. Jimmy could be feuding with the likes of Kevin Bacon, or even Leonardo DiCaprio.