Jennifer Aniston and Adam Sandler Quotes About Kissing Scene
Jennifer Aniston Sent Adam Sandler Funny Texts Before Their Kissing Scenes, Like a True Friend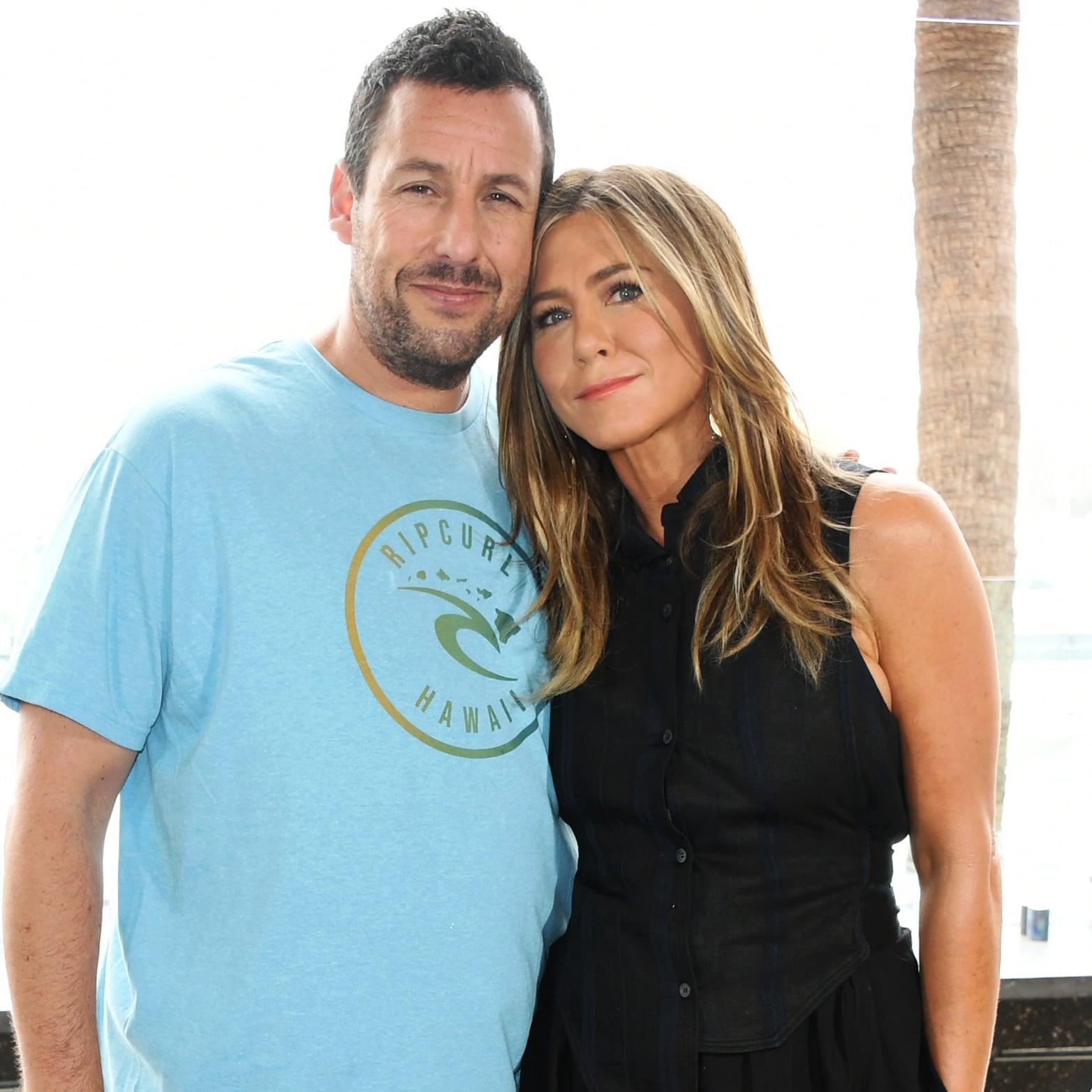 Jennifer Aniston and Adam Sandler have the type of friendship where they can troll each other over kissing scenes. That's right, during the filming of their Netflix movie Murder Mystery, the longtime pals traded funny texts before they puckered up for the camera.
In the film, Jennifer and Adam play a wife and husband who are framed for murder on their trip to Europe. Before their characters locked lips on screen, Jennifer had some fun teasing her costar. "She sends me texts, 'Nine days til kissing — here it comes,'" Adam told the Associated Press. "Get ready," Jennifer responded. She also asked him to oil up his beard beforehand, you know, as a courtesy.
Jennifer wasn't the only one who added a little humor to the romantic scenes. Adam's wife, Jackie, would shout tips at him off screen as he went to kiss Jennifer. "When we kissed, the only awkward part is hearing my wife on the side go, 'Harder! Harder! Kiss her harder! Deeper!'" he said, to which Jennifer replied, "That was awkward." Ha! Something tells us these two don't mind the awkwardness, so long as everyone's having fun.