Olivia Holt Skincare Interview
Olivia Holt Fell For That Infamous "Toothpaste on Your Pimples Hack," Too

Image Source: Getty / Jason LaVeris
When you're 16, dramatic, and hormonal, you might think that nothing could be worse than a surprise breakout. So imagine being Olivia Holt, who, at the height of adolescence, had to deal with acne while also being a Disney Channel star.
Now 20, Olivia revealed to us the struggles she faced when she wasn't ready for her close-up . . . but still had to work it anyway.
"I would wake up with a pimple and have to go to set and have my face zoomed in on a monitor," Olivia told POPSUGAR. "It caused a lot of anxiety."
Like many of us, Olivia fiendishly googled dubious acne "hacks," often with disastrous results. "The whole toothpaste-on-a-pimple thing, that just makes things so much worse," she admitted. Girl, we feel you.

Image Source: Getty / Michael Kovac
If you recall, back in the early 2010s, putting toothpaste on your pimples was highly reported to be a miracle "hack." (2011 was a weird time for us all.)
"I would wake up with a pimple and have to go to set and have my face zoomed in on a monitor."
Olivia's solution? The old trial-and-error method. "I found myself really trying to accept that I'm not alone in the situation. A lot of people go through the same thing. So I started searching for products that actually worked for my skin."
The quest led the current Neutrogena spokesperson to the brand's much-beloved Oil-Free Acne Wash ($9).
"The results made me feel better and more confident and less insecure about going to set," Olivia said. It doesn't hurt that the fragrance is, in her words, "everlasting . . . even by the end of the day, you can still smell it!" (If you're wondering, her preferred scent is Pink Grapefruit.)
Need further proof that this wash works for her? Let's take another quick look at her (pretty much poreless) face, shall we?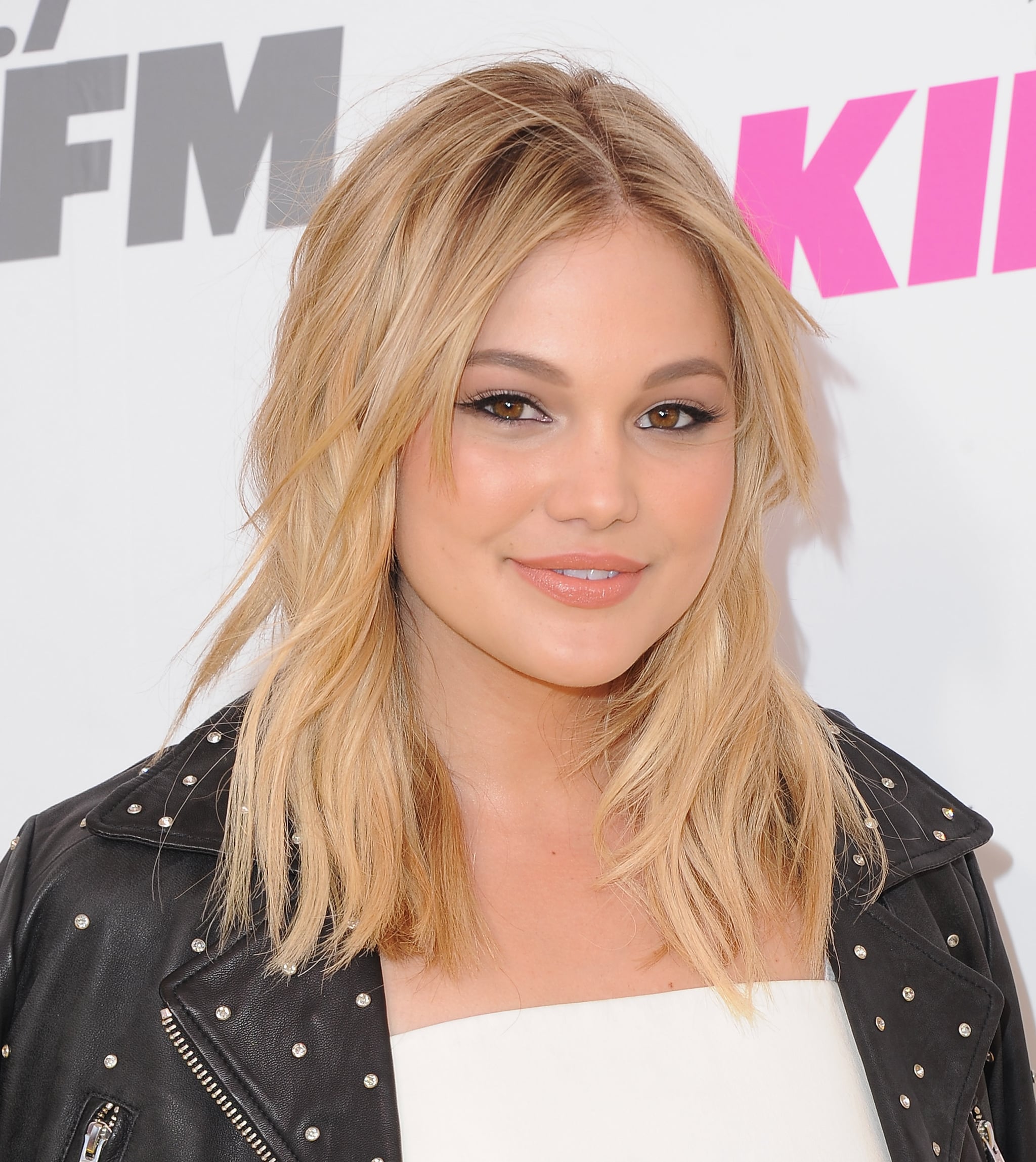 Image Source: Getty / Jon Kopaloff
It would make sense that a musician and actress who's worked in front of the camera since age 3 would have some pretty enviable stage-makeup knowledge. After years of working on sets, Olivia discovered that setting powder isn't for her oily skin. "The more I put it on my face, the more I break out," she admits. So how does she get her makeup to stay on for hours as she dances on stage?
"I've found that once I put foundation on, rather than putting powder on my face right after that, I use a powder puff," Olivia said. By ditching the powder and just blotting with a naked puff as if it were an oil sheet, Olivia sets the foundation without "clogging" her pores with more product.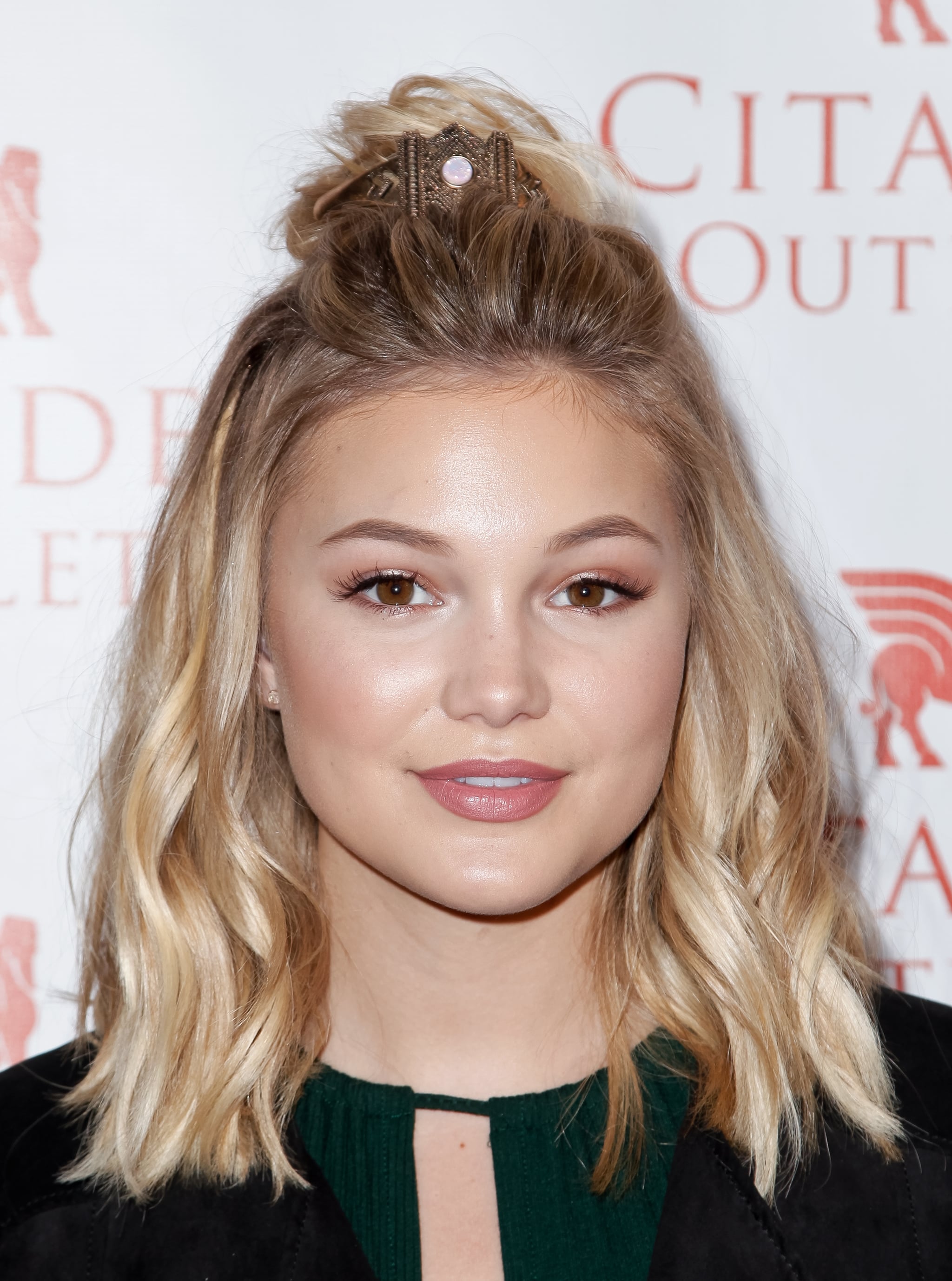 Image Source: Getty / Tibrina Hobson
Olivia also shared another secret: you don't need to sacrifice comfort for clear skin. A few years ago, she started to notice her face would break out if she rinsed with hot water. But instead of subscribing to a life of cold, sad showers, Olivia came up with a (slightly genius) ritual that enables her to live her best (and steamiest) life.
"Usually, I'll take a hot shower, but the second I get out, I wash my face with cold water," Olivia said. That way, she can be gentle on her face but still enjoy a warm shower, because shivering under cold water every day is no way to live. To paraphrase a certain Disney star elder of Olivia's, with this method, you get the best of both worlds.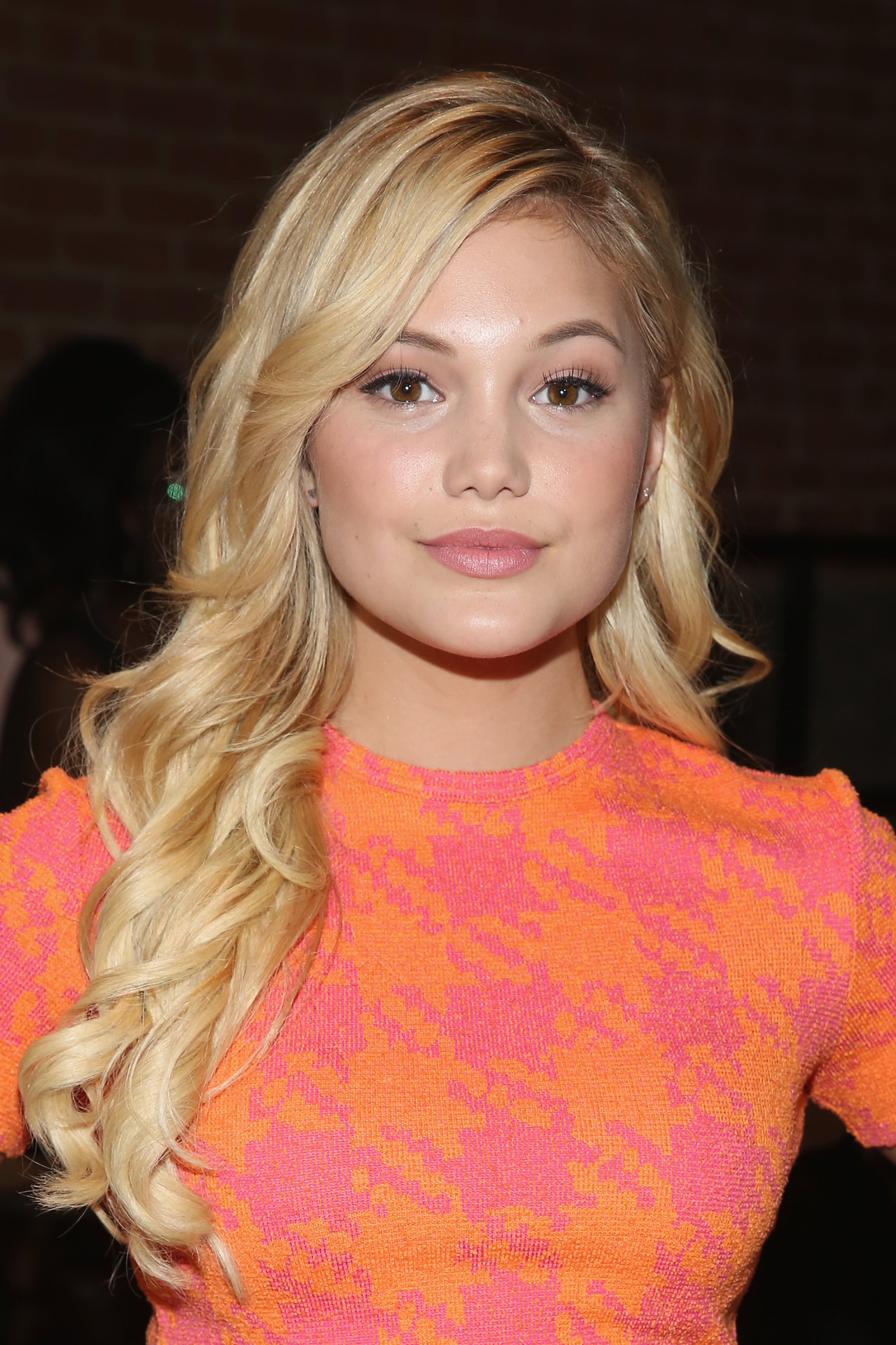 Image Source: Getty / Cindy Ord