Cheryl Burke on DWTS Beauty, Tanning, and Makeup
Cheryl Burke Talks DWTS, Tans, and More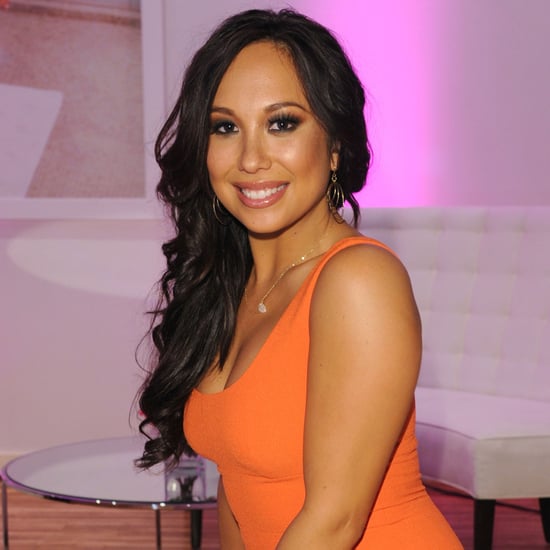 Anyone who watches Dancing With The Stars knows how easily Cheryl Burke moves around a ballroom. This season, she's done the salsa, Argentine tango, cha-cha-cha, and more with hunky Cuban actor William Levy. In between tapings, the dancer and Veet spokeswoman revealed what it takes to get ready before and after she hits the floor. "When I'm not performing, I keep it simple," she says of her beauty regimen. Here, she shares her beauty routine on- and off-camera.
BellaSugar: What's it like to get ready before Dancing With the Stars?
The ballroom look is pretty intense, but we have an unbelievable team. I usually spend about four hours in hair and makeup — covering everything from tanning to fake lashes to nails — before I even get started on wardrobe.
BS: Dancing With the Stars is known for featuring shimmering airbrush tans. Do you have any tips or tricks for looking fresh in-between applications, when they tend to get blotchy?
I keep my skin moisturized, which really helps my tans last. I swear by Brown Buns Airbrush Spray Tans. Fun insider beauty secret I picked up as the Veet spokeswoman: their wax strips give the perfect silky canvas for a smooth spray tan application. Just be sure to wait 24 hours after waxing before getting a spray tan.
BS: Dancing is a great workout. What are your favorite sweat-proof makeup, hair, and body products?
I'm pretty low-maintenance when it comes to makeup. I like to keep it simple when I'm rehearsing, but when it's show time, waterproof mascara and foundation are a must. I always use Scott Barnes Body Bling, Make Up For Ever, Nars, and Dior.